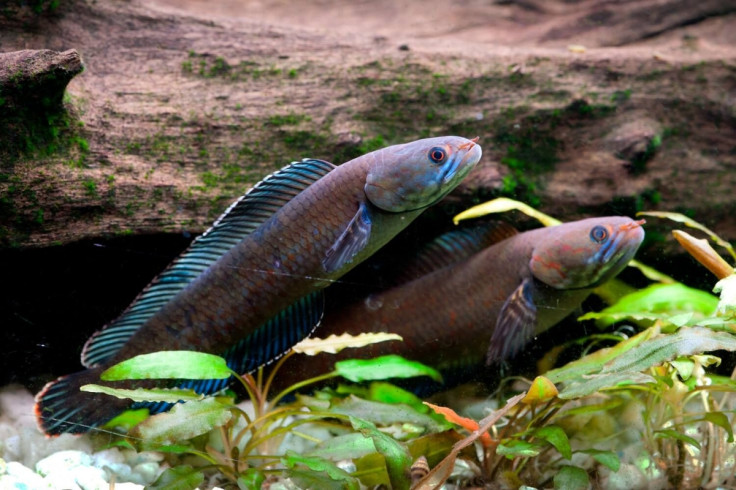 A vibrant blue fish which could survive up to four days on land breathing air is one of 200 newly discovered species, some of them bizarre, in the eastern Himalayan region. The discovery makes the area one of the most biologically diverse on earth.
According to the report released by the charity World Wildlife Fund (WWF), titled Hidden Himalayas: Asia's Wonderland, a total of 211 new species – 133 plants, 39 invertebrates, 26 fish, 10 amphibians, one reptile, one bird, and one mammal – were discovered between 2009 and 2014.
This includes the walking snakehead fish, a jewel-like snake, and a snub-nosed monkey, which sneezes whenever it rains. The report, which includes findings from various organisations, was released to mark the World Habitat Day.
"I am excited that the region – home to a staggering number of species including some of the most charismatic fauna – continues to surprise the world with the nature and pace of species discovery," said Ravi Singh, CEO of WWF-India and chair of the WWF Living Himalayas Initiative.
The Himalayan region, which is known for its rich biodiversity, spans several countries including Nepal, Myanmar, Tibet and north-eastern parts of India. Highlighting the looming threat to the ecosystems existing in the region owing to climate change and development, the report said hundreds of species which are native to the eastern Himalayan region are globally threatened.
"The challenge is to preserve our threatened ecosystems before these species, and others yet unknown are lost. The Eastern Himalayas is at a crossroads. Governments can decide whether to follow the current path towards fragile economies that do not fully account for environmental impacts, or take an alternative path towards greener, more sustainable economic development," said Sami Tornikoski, chief of the WWF Living Himalayas Initiative.
The discoveries also include a new species of bird - the spotted wren-babbler – and three different types of wild bananas. According to the report, the Himalayas is said to be home to 10,000 plant species, 300 mammal species, 977 bird species, 176 types of reptiles, and 105 kinds of amphibians.