They may have broken a world record, but perhaps fearing a backlash similar to that received by Cecil the lion's killer, a group of Australian fishermen were coy about their catch – a 625.5kg tiger shark.
A photograph of three delighted looking fishermen next to their giant catch has been liked, shared and commented on by hundreds of people after it was posted on Offshore Fishing NSW's Facebook page. It says they caught the tiger shark using a 15kg line.
But while some have praised the monster fish caught on 26 January, which was weighed at Lake Macquarie, a small community around 80 miles north of Sydney, others have berated the trio, comparing them to "American hunters who kill lions and elephants."
"Why couldn't it be put back in the sea," wrote Lisa Chisari, echoing a number of comments under the picture. Others said that unless they were going to eat the creature, it should have been returned to the water.



Others defended the catch however, pointing out that the government in New South Wales had paid to lay shark traps, while some pointed out it would likely make the waters safer for local surfers. Some praised the fishermen for the skills shown to catch the giant fish with such a light line.


However, some resorted to abuse, while others compared it to the killing of Cecil the lion, whose death sparked an international outcry.


US dentist Walter Palmer allegedly paid $55,000 to hunt Cecil who was lured from Zimbabwe's Hwange National Park onto private property, where he was shot with an arrow, skinned, and decapitated.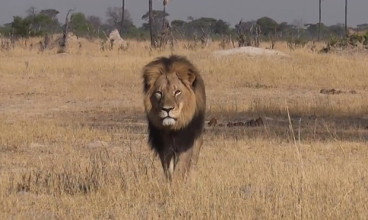 Palmer was forced to abandon his practice in suburban Minneapolis for weeks amid an international outcry over his actions.
While he was cleared of wrongdoing, Zimbabwe officials have filed criminal charges against a guide and a landowner who helped him.
Perhaps fearing a similar social media backlash the man who caught the shark and a pending world-record holder, declined to speak to local media. Instead, he said all enquiries had to go through Lake Macquarie Game Fishing Club, who have also refused to comment.
"They just don't want the heat,'' one fisherman told The Newcastle Herald newspaper, on condition of anonymity. "The last thing anyone wants is for more marine parks or green spaces where we can't fish. The guys are proud of the catch, but you won't find them talking about the photograph publicly."