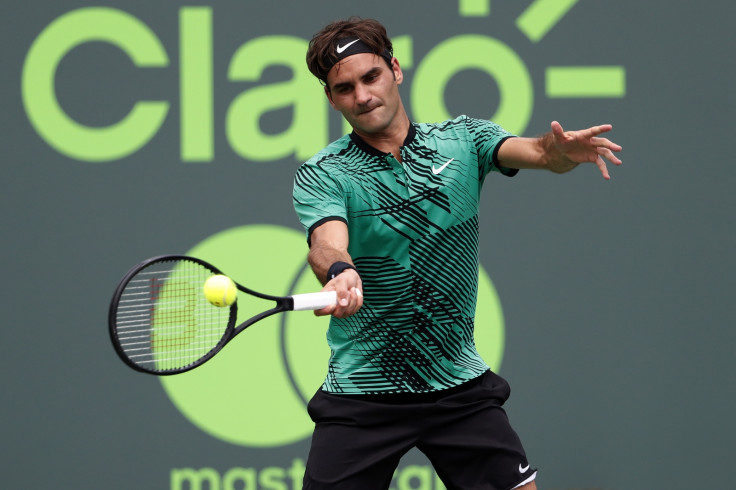 Angelo Binaghi, the president of the Italian Tennis Federation (FIT), has come out to clarify his earlier comments about Roger Federer, who has chosen to miss the Italian Open, which began on Sunday (14 May).
Italy's tennis chief said that the Swiss ace's lack of success in the Masters tournament held annually in Rome was one of the reasons he had chosen to stay away this season. He also put his support behind Rafael Nadal, who will be making his appearance at the tournament, which he has won on seven occasions in the past.
Binaghi has now labelled Federer, who chose to miss all the four clay court tournaments leading up to the French Open, the greatest player alongside Rod Laver and believes his quotes were misinterpreted. The Italian also clarified the reason he called himself a Nadal fan, stating that he sees a lot of his characteristics in the Spaniard.
"In the social network era, every sentence can be misunderstood and you can polemize. I laugh about it. I think that Federer, alongside Laver, is the greatest player in the history of the sport. I only expressed my though. As for the cheer for Nadal, I never hid it: I have a thousand of faults and a big quality, I am a born fighter. So I see myself in Rafa," Binaghi said, as quoted by Tennis World USA.
The Italian tennis chief also revealed that the Rome Masters will be able to cater to bigger crowds in the future after positive talks with the municipality about increasing the capacity of the centre court. He is also optimistic about installing a retractable roof, which will ensure there are no delays during poor weather conditions.
"After many years of words and fewer things done, I am finally optimistic. The municipality is agreeing with this project, first meetings were useful, it seems to me that authorities understood that the tournament would improve a lot. And then we should increase Central Court capacity too, so that the amount of tickets can be bigger and the crowd is more involved," he added.