Rafael Nadal is through to the final of the Madrid Open after comfortably defeating world number two Novak Djokovic at Manolo Santana on Saturday (13 May).
In their first meeting in nearly a year, it was the Spaniard who dominated with a 6-2, 6-4 win in his first match in three years against the Serbian ace.
The victory was not only his 24th against Djokovic in 50 meetings but also means Nadal has now improved his record to 14-0 since the clay-court season began this year.
"It is a great result," he said, as quoted on BBC. "To win against Novak by that score you have to be playing very well, otherwise it's impossible. It was an important match for me. I lost a lot of times in a row. To break that means there are always nerves."
"The circumstances nowadays are completely different compared to those seven matches that occurred before. I think that the last two years perhaps haven't been my best two years. For Novak, they were really good years."
Having defeated Fabio Fognini, Nick Kyrgios, David Goffin and now Djokovic, Nadal will face Dominic Thiem in what is a rematch of the final in Barcelona where the Spaniard triumphed.
Thiem defeated Uruguay's Pablo Cuevas 6-4, 6-4 to reach the final as he will look to get his second win over Nadal in what will be their fifth meeting.
Simona Halep retains Madrid title
In the women's final in Madrid, Romania's Simona Halep was able to successfully defend her title against France's Kristina Mladenovic.
In her third Madrid final in four years, Halep defeated Mladenovic in three sets 7-5 6-7, 6-2 in a near three-hour match.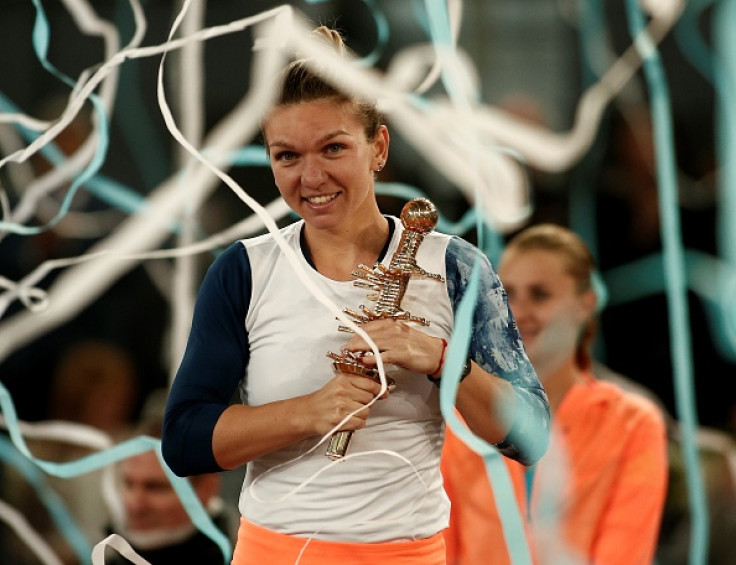 The world number eight, who will move to fourth in the rankings, has won 22 of her last 25 matches on clay and will now head to the French Open as one of the heavy favourites.
"I feel great that I could defend this title," Halep said, as quoted on BBC. "It means a lot because it's very big and gives me confidence for the bigger tournaments. I feel that actually I have the game to win big tournaments. I have just to be consistent mentally. I started pretty bad this year. Now I'm back with the confidence."