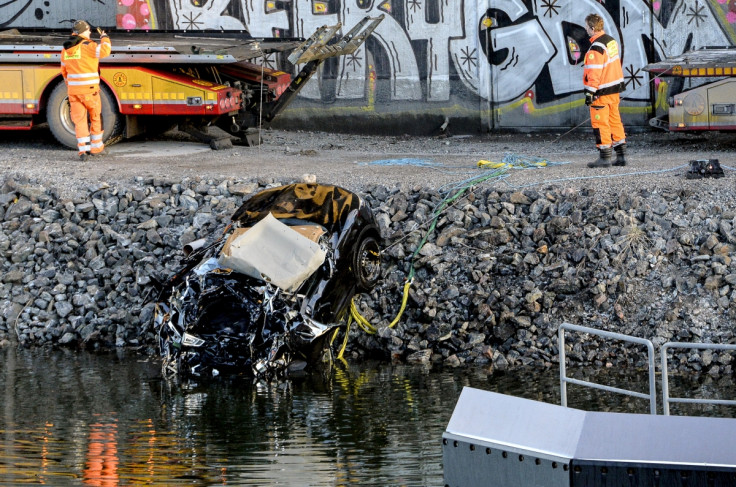 Members of the UK band Viola Beach are believed to have died in a car crash in Sweden. The accident took place on 13 February in the Swedish capital of Stockholm.
Local police said that the bodies of the victims had been recovered after the vehicle plunged more than 82ft from a highway bridge into a canal. Police said the car ran through the gate and flew off the highway bridge early on 13 February morning.
The accident is said to have taken place on the E4 highway in the Södertälje district of Stockholm. Five bodies have been recovered from the Södertälje canal, all of which are believed to be males between the ages of 19 and 35.
The band, originally from Warrington in Cheshire, were due to perform a gig in Guildford last night before it was cancelled. The band was in Sweden for the Where is the Music? festival, which took place on 12 February.
Local police said that they received a call at roughly 2.30am on 13 February and arrived at the scene five minutes later. The fire brigade then arrived with fire brigade divers, who found the car and three bodies.
Inspector Martin Bergholm told ITV: "For some reason, the car drove through the barriers and crashed down into the canal. We didn't know how many people there were in the car but we found out there were five. Later on, about an hour later, the police divers came and found two more bodies."
Tributes to the band members and their manager began pouring in on Twitter shortly after the news broke. Band members included guitarist and vocalist Kris Leonard, guitarist River Reeves, Bassist Tomas Lowe and drummer Jack Dakin. The four-man band released their debut single Swings & Waterslides in 2015.
A spokesperson for the Foreign Office said: "We are in contact with local authorities and are supporting the families at this very difficult time."
Viola Beach was trending on Twitter on 14 February after the news of their death broke.
More about car crashes