With their opponents Celta Vigo sat 11th in La Liga, it may seem that Manchester United will make it to the Europa League final without breaking a sweat.
However, Jose Mourinho's side shouldn't take anything for granted when they visit Balaidos on Thursday night (4 May), as there are some good reasons to believe the Galicians have what it takes to upset the Red Devils. Here's five of them.
1. La Liga giant-killers
Some teams crumble when faced with adversity. Others seem born to shine in big games. Eduardo Berizzo's side belong to the latter group, as Real Madrid, Barcelona and Atletico Madrid can all attest.
In October they beat Barcelona 4-3 at Balaidos. Just four months ago knocked the Real Madrid out of the Copa del Rey at the quarter-final stage – winning 2-1 at the Santiago Bernabeu before holding them to a 2-2 draw at home.
Last season they secured an impressive 4-1 victory over Barcelona in La Liga at home and beat Atletico Madrid in the quarter-finals of the Copa del Rey thanks to a 3-2 victory at the always intimidating Vicente Calderon.
It is true that Celta have also suffered heavy defeats to La Liga's finest due to the bold style of Berizzo, based on high pressing and man-to-man marking across the pitch. Yet, that audaciousness also will let them to face Manchester United without any inferiority complex.
2. Iago Aspas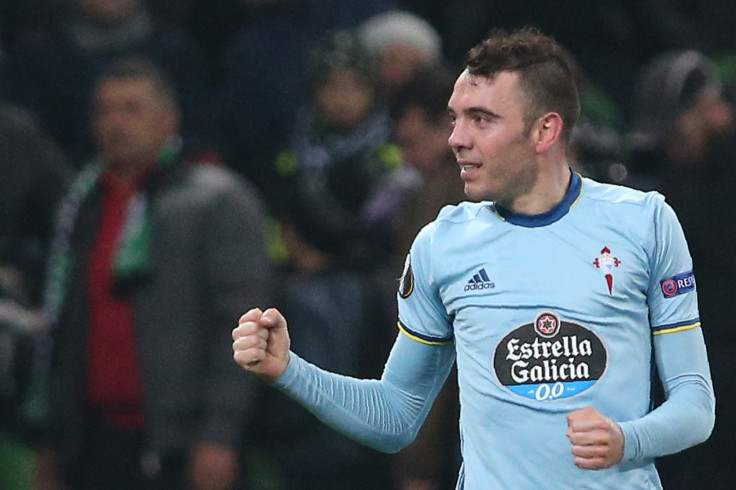 Iago Aspas's time at Liverpool was one to forget, but the Spanish striker is rapidly becoming in a Celta legend.
His stats at Balaidos suggest the only problem at Anfield was the timing of his arrival – coming as Luis Suarez and Daniel Sturridge scored 31 and 22 Premier League respectively in the 2013-2014 campaign.
If it wasn't for the perception of him from that spell, a number of Premier League clubs would undoubtedly break the bank to sign him this summer. Perhaps even Jurgen Klopp would welcome as the perfect fit to form his attack alongside Philipe Coutinho and Sadio Mané.
Aspas is the fourth top scorer in La Liga, behind only Lionel Messi, Luis Suarez and Cristiano Ronaldo. The 29-year-old has scored 17 league goals this term, just three less than CR7 and one more than the much coveted Antoine Griezmann.
Furthermore, the former Liverpool forward has also netted five goals in the Europa League this term and an impressive one for his national team when Spain visited Wembley in November. He will be especially motivated to prove the English doubters wrong by leading his childhood side to a historic victory over Manchester United.
3. Eduardo Berizzo
Berizzo's name may be unfamiliar to Manchester United fans. However, few knew Mauricio Pochettino outside of Spain during his Espanyol days, yet thanks to spells with Southampton and Spurs the Argentine is seen as one of the best in the world.
The 47-year-old Celta boss may well be the next Argentine coach to join the elite ranks of club bosses, along with Diego Simeone, Jorge Sampaoli and Pochettino himself.
Berizzo, like the current Spurs manager, had spells in Argentina, Ligue 1 and La Liga (plus Mexico) during his playing days as a centre-back. He also had the benefit of Marcelo Bielsa as his mentor.
Berizzo learnt from Bielsa as his assistant with the Chile national team before beginning his own career by leading O'Higgins to the Chilean league title in 2013.
In the summer of 2014 he took the next step by replacing Luis Enrique at Celta. Everyone would agree he has overshadowed the work the current Barcelona boss performed at the club.
4. Comparisons to Bielsa's Athletic Bilbao
"I can say, without exaggerating, that they are one of the teams that play the best football in Spain, and not only this season." These quotes are from Juan Mata, but any neutral Spanish fan would agree with the Manchester United star.
Celta are not as strong as Real Madrid, Barcelona or Atletico Madrid. They are not as competitive as Sevilla or Villarreal. However, since the arrival of Berizzo they have deservedly won hearts as arguably the most entertaining team in La Liga.
Indeed Celta have effectively taken the baton of that Athletic Bilbao side that between 2011 and 2013 conquered the heart of the Spaniards under Bielsa with an impressive and intense passing game.
The Basque side failed to pick up any silverware, but Manchester United fans will remember them from the 2011-12 campaign.
Sir Alex Ferguson's side, led by the likes of Rio Ferdinand, Ryan Giggs and Wayne Rooney, were upset by Bilbao 5-3 on aggregate.
5.Fresh and fully focused on the Europa League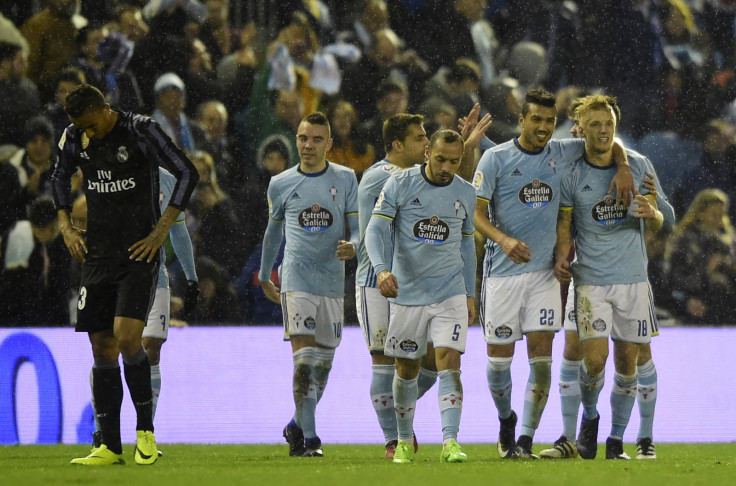 Celta's 11th spot in La Liga doesn't tell the whole story. Berizzo led his side to eighth- and sixth-place finishes during his first two seasons with the club. This season, however, the Argentine coach has effectively given up on the league in a bid to lift the first title in Celta's 88-year history, rotating his squad to keep key players fresh for the Copa del Rey and the Europa League.
The decision appeared to pay off when they knocked Real Madrid out of the Copa del Rey – before surprisingly losing to Alaves in the semi-finals.
Yet, since that defeat to Alaves in February, Celta have been able to focus solely on the Europa League. This explains why the Spaniards have lost seven of their last 10 La Liga games – and why they will face Manchester United stronger than ever.
Berizzo has a near fully fit and fresh squad to select to face United after just three regulars – Sergio Alvarez, Andreu Fontas and Daniel Wasss – made the starting line up for the 3-0 loss to Athletic at the weekend.