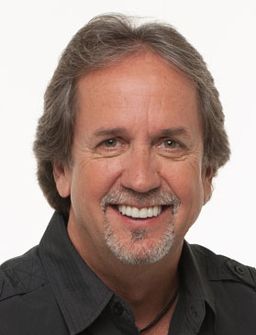 Last week, Bob Coy, founder of the Calvary Chapel, Florida's largest "mega church", became the latest "televangelist" to fall from grace.
Reports claim that Coy, who is married with two teenage children, had a string of extra-marital affairs, and a compulsive porn habit.
He has admitted to "moral failings".
Coy based his personal appeal on a narrative of redemption, claiming he renounced a life in Las Vegas, where he took cocaine and ran a casino with strippers, to preach.
However some do not expect the 20,000 member church to survive its founder's "relapse" into the temptations of the flesh.
"It's one thing for a Steve Jobs to leave Apple, but here you have an organisation which is voluntary. No one is requiring anyone to show up. Once Bob Coy is gone, who knows what will happen," Professor David Kling, chair of the University of Miami's religious affairs department, told the Independent on Sunday.
It is an increasingly familiar story, with several high-profile pastors recently exposed for failing to live up to the values they preach, and some church leaders warning of a "moral crisis."
"One of the leaders in our denomination used the word 'epidemic' to describe the number of pastors leaving the ministry because of moral failures," Ron Edmondson, a Kentucky pastor and religious affairs consultant, told the paper.
Below, IBTimes UK looks at some of the most shocking pastor sex scandals.
1. Jimmy Swaggart
A Pentecostal "televangelist" in the American South, Swaggart was known for his hard-line Christian conservative stance and hell-fire sermons. Swaggart was caught twice with prostitutes, once in 1986, and once in 1991. The first woman even revealed that Swaggart expressed an interest in her 13-year-old daughter. Swaggart inspired the pop song God Only Knows, by the UK band James. The song contains the words: "Swaggart has been caught with his trousers round his knees/After damning me and you to hell for eternity/Sex and power and money is the prayer of these priests/They bribe their way past heaven's gates and steal a set of keys." Watch James perform God Only Knows, live, on YouTube.
2. Ted Haggard
Founder of the New Life church in Colorado, Haggard opposed same sex marriage, declaring "we don't have to debate about what we should think about homosexual activity. It's written in the Bible." Male prostitute Mike Jones revealed in 2006 that he had been involved with Haggard for three years, and had been paid to have sex with him. He even claimed that Haggard had used crystal meth in their sessions together.
3. Louis Lamonica
In 2005 , pastor Louis Lamonica of the Hosanna Church in Hosanna, Louisiana, walked into a police station in nearby Livingstone and confessed to a series of crimes that left the duty sergeant reeling with shock. Lamonica said that he and a group of parishioners had abused children and sacrificed animals in satanic ceremonies. Nik Pizzolatto, creator of hit US TV show True Detective, has hinted in interviews that the case inspired the series.
4. Isaac Hunter
Last December Isaac Hunter, 36, a former pastor in a Florida mega-church, committed suicide. Hunter, whose father Isaac has been a spiritual adviser to Barack Obama since 2008, was exposed for having an affair with a member of the church and his wife was granted a restraining order, claiming that erratic behavior and alcohol abuse had left her "fearing for my life and the lives of our three children".
5. Jim Bakker
Bakker was one of the best known televangelists in the US, co-hosting the Christian PTL Club show with his wife Tammy in the 1980s, and founding a multi-million dollar television network devoted to spreading the word. Bakker was forced to resign as a minister after a woman accused him of raping her, and a subsequent embezzlement scandal landed him in jail for six years. Last seen selling enemas and apocalypse survival kits on cable TV (below).