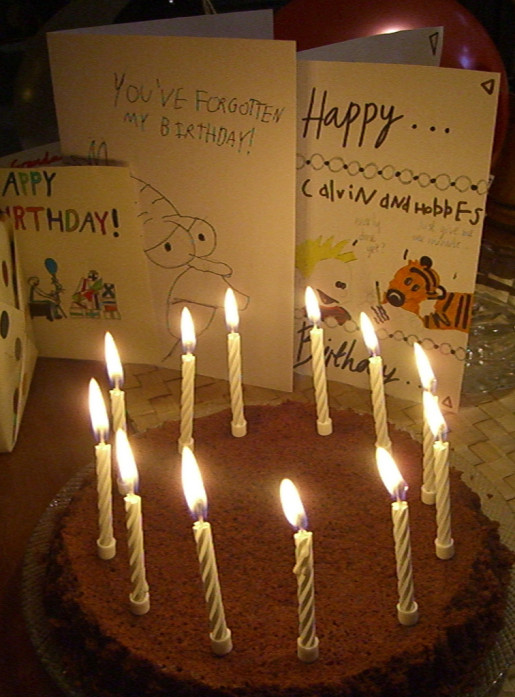 A five-year-old boy was billed for not turning up to his friend's birthday.
Alex Nash never made it to his friend's party on a ski slope in Plymouth, Devon, as his parents had double booked him to spend time with his grandparents.
But his friend's mother Julie Lawrence was so unimpressed that he failed to turn up, she sent him an invoice for £15.95 for leaving her out of pocket.
Alex's father Derek, who found the invoice in a brown envelope inside his son's school bag, was warned if they did not pay the amount they would face being taken to a small claims court.
"I thought it was a joke to begin with," he told the Plymouth Herald.
He went to tell the mother they would not be paying the bill and that she should have spoken to him first before arranging a school teacher to put the invoice inside his son's school bag.
"I would have sympathised with her about the cost of Alex not showing up, but I just can't believe the way she has gone around it."
Clive Coleman, BBC legal correspondent, has waded into the debate by clarifying it would be impossible for Lawrence to recover the "no show fee" as there was no contract drawn up by both parties.
Coleman wrote: "It's amusing to imagine what a children's party invitation seeking to create a contract might say: I, the 'first party', hereinafter referred to as the 'birthday boy', cordially invite you the 'second party', hereinafter referred to as 'my best friend', to the party of 'the first party'."
One user commented to the BBC: "Charging for 'no show' at a kids party.... How far up themselves must the parents be? I feel sorry for the child if these are the values he is learning!"
In a Facebook exchange with Alex's mother, Tanya, Lawrence appears to be unapologetic for her actions.
She posted: "My phone number was on the invitation that was sent out to Alex. I don't like fighting with people either, and was not best impressed when Derek turned up on my doorstep, and said you won't get any money out of me, rather rudely, I do admit it rattled me.
"This is not the first time Alex has not turned up to a party that he has been invited to, either. The amicable way round this I believe would be to pay me the money and let a lesson be learnt, I hope this is agreeable?"
To which Tanya replied: "I didn't know until the day about his nan and grandad, and he decided he would rather spend the day with them. Like I said before I didn't have your number to let you know. And exactly what lesson would I be learning. I am not a child, so please do not speak to me like I am one."