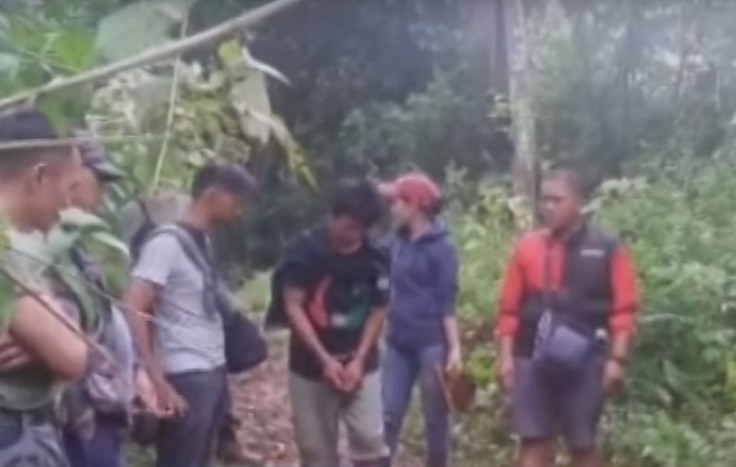 A five-year-old girl is missing in the Philippines jungle after being knocked out by her father and left there as punishment for allegedly embarrassing him in front of his friends.
Felipe Eranzo had initially sought help from the police to find his daughter but now faces child abuse charges after admitting that he deliberately abandoned his daughter Mariafe in a forest in Famy, about 60 miles east of Manila.
He told officers he had been drinking with friends when his daughter embarrassed him, GMA news reported on Wednesday (13 December).
When he returned home he allegedly hit his daughter on the back of the neck, knocking her unconscious. He then took her to the jungle and abandoned her there as punishment.
When he returned later she was nowhere to be seen. A search and rescue operation was launched but she is still missing.
Video footage shows Eranzo being led around a forest in handcuffs by officials.
The story has stark similarities to the case of a seven-year-old Japanese boy who was last year abandoned in bear-infested woods as punishment for his behaviour.
Takayuki Tanooka, the boy's father, said his son had been throwing stones at cars while they were on the northern island of Hokkaido so he and his wife got into their vehicle and drove off without him.
They drove for half a mile before returning five minutes later, only to find their son Yamato gone.
It took six days of searching before the boy was found at a military base three miles from where he had been left.
Police did not press charges but the story sparked a debate about parenting in Japan.