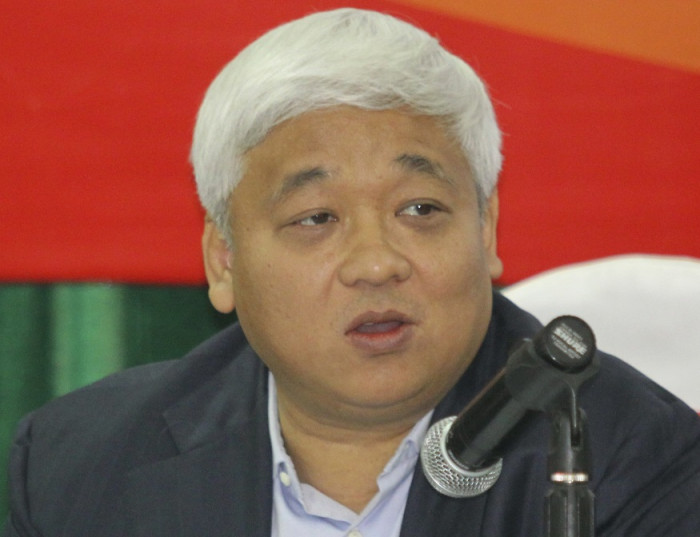 A Vietnamese banker has been jailed for 30 years after swindling investors out of £650 million.
Nguyen Duc Kien, founder of Asia Commercial Bank (ACB), illegally traded gold and stocks worth £600 million and evaded almost £730,000 in tax.
The 50-year-old tycoon, who was once owner of Vietnamese football team Hanoi ACB, and seven other co-conspirators used "sophisticated and cunning tricks" to deprive depositors and companies of hundreds of millions of dollars.
So widespread was the scandal that it was blamed for "badly affecting the monetary and fiscal policies within the country".
The other defendants were given sentences of between two and eight years, reported the Australia Network News.
Together they used a network of six investment companies to exploit loopholes and regulations in Vietnam's porous banking system by using fake documents and manipulating data.
Kien has alleged Vietnam's lenders were beset with irregularities and gave authorities advice on how to restructure the banking sector to prevent future embezzlement.
During his two-week trial Kien denied all allegations but judges said he failed to tell the truth.
"The accused was not honest and so must be given serious punishment in line with his crime," said court president Nguyen Huu Chinh.
However, observers claim the lengthy prison sentence is a result of attempts by Mr Dung's enemies to weaken the position of prime minister Nguyen Tan Dung, with whom Kien is close.
The banker rose to prominence as a critic of corruption in Vietnamese football and his arrest in August 2012 caused ACB's share price to plummet.