The 5<sup>th episode of The Flash airs today, Tuesday, 11<sup>th November at 8 pm ET on The CW.
The episode is titled, Plastique, where Kelly Frye and Clancy Brown guest star as DC Comics' Plastique and General Eiling respectively.
Click here to watch the episode online.
The official synopsis reads:
After a bomb goes off downtown, the army, led by General Eiling (guest star Clancy Brown), rolls in and takes over the case, much to Joe's (Jesse Martin) surprise. Suspicious, Joe tells Barry (Grant Gustin) that he and his friends at S.T.A.R. Labs should look into the army's involvement. Wells (Tom Cavanagh) informs the team that Eiling was experimenting on his men to turn them into super soldiers. Cisco (Carlos Valdes) confirms one of Eiling's soldiers, Bette Sans Souci (guest star Kelly Frye), was at the bomb site. The Flash tracks her down and realizes that she's not setting off the bombs, she is a meta-human who can blow things up just by touching them. Meanwhile, when Joe learns Iris is writing about "the streak," he tells Barry to make her stop. Barry realizes Iris won't listen to him so he decides to have The Flash pay her a visit.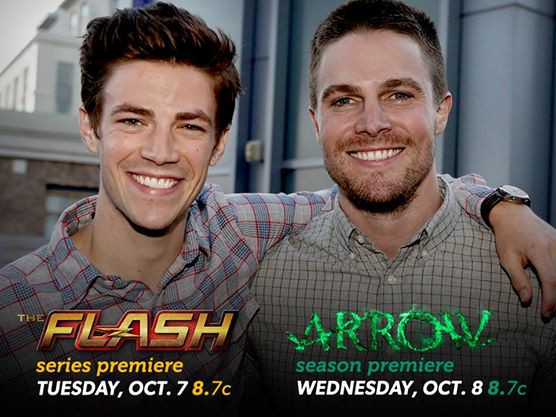 Arrow-Flash Crossover
The much awaited mash-up will happen in The Flash's 8th episode, which will air on 2nd December, and is titled 'Flash vs Arrow'
Arrow's Executive Producer Andrew Kreisberg told TV Guide that fans should catch up on all The Flash episodes to be ready for the crossover special.
Kreisberg said that episode 8 of The Flash will be an important one for both series.
He said: "We discover something about Oliver (Stephen Amell) which is probably one of the biggest secrets we've ever revealed on the show — and it happens on 'The Flash'."