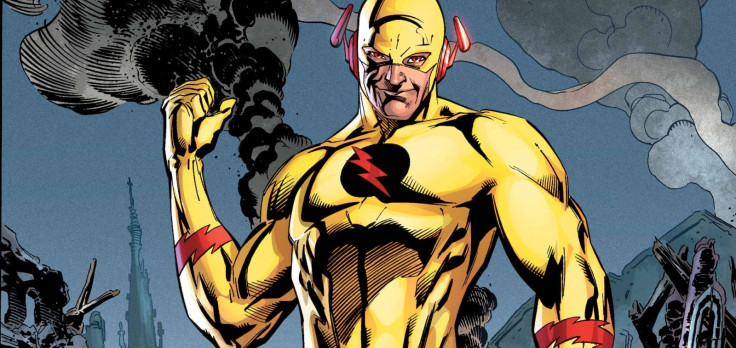 While audiences saw a glimpse of him in Warner Bros' Batman v Superman: Dawn Of Justice earlier this year, Ezra Miller's version of The Flash remains very much a mystery, as does the standalone film he's set to lead in March 2018. Currently, no details have been revealed as to plot or even which heroes and villains will appear in it, which means that fans have resorted to speculation or just hope for the instalment to come up with some material.
And that's exactly what artist BossLogic did recently. Taking to Twitter, he posted two conceptual images tagging Justice League director Zack Snydee. One shows Miller in the typical red and yellow costume in more of an armoured style and the other of supervillain Reverse-Flash, featuring actor Matthew McConaughey in the suit.
In the comics, Reverse-Flash has gone by a few alias since he arrived in 1949, beginning with Edward Clariss and most recently, DC Rebirth character Godspeed, but online speculation suggests that BossLogic was depicting Eobard Thawne, who went by the aliases of both Reverse-Flash and Professor Zoom.
Unlike Jason Momoa's Aquaman or Ray Fisher's Cyborg, the character of The Flash has already been established somewhat in The CW television series of the same name. While not connected to the DC Extended Universe and the fact that Grant Gustin stars in the lead role rather than Miller, it still means that comics fans will have an idea of what they want the movie to be like – more so than the other standalone outings.
For now though, the storyline is in screenwriter's Seth Grahame-Smith (Dark Shadows) hands as he is set to write the script ahead of the film's release date.
For more entertainment news follow A-List on Twitter @Alistinsider