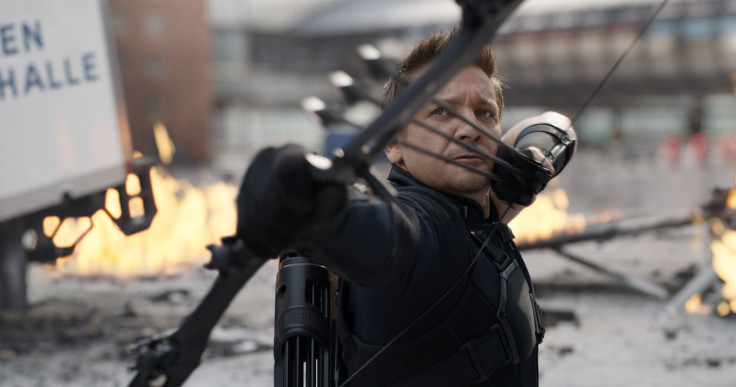 Earlier this week, concept art for Scarlet Witch's costume emerged on artist Andy Park's Instagram showcasing how he originally pitched the character to look in the recently-released instalment Captain America: Civil War – complete with wild hair and headdress as in the Marvel Comics. Now, he's revealed further drafts of his designs including Jeremy Renner's Clint Barton aka Hawkeye.
Taking to social media, he shared the artwork with the caption: "Another concept art illustration I did for #Hawkeye on #CaptainAmericaCivilWar. This one was more of a stealth look & loosely based on his Ultimates look."
The fact that Park's inspiration for Hawkeye's appearance in Civil War came from his time in the Ultimates is interesting given that that is a time in comics which is arguably more synonymous to the current on-screen team. He could have wanted to draw reference or pay homage to those origins from the comics in a subtle way by incorporating Hawkeye's look from those issues into the film.
Having begun in 2002, the editions saw he and Natasha Romanoff aka Black Widow assigned to a new superhero team called the Ultimates by S.H.I.E.L.D after they provided them with newly falsified backgrounds to make them more acceptable public figures. Iron Man, Thor, Falcon and Captain America later joined as members of the same group, which is pretty much what the Marvel Cinematic Universe calls the Avengers now (minus Hulk, of course).
Regardless, since his introduction to the MCU in Avengers Assemble, Hawkeye has also had somewhat of a streamlined look and just looking at it practically, it makes perfect sense for a quippy character like Barton to be able to converse freely even during battle sequences, especially when considering he was up against the similarly-masked Black Panther and Spider-Man during the movie which could have been confusing.
Renner and Scarlett Johansson's characters Hawkeye and Black Widow are referred to consistently throughout newer Marvel movies as trained combatants and assassins rather than gifted superheroes, so keeping them looking as human as possible tends to work well for audiences. Like Scarlet Witch, it seems like the big bosses at the studio only side-stepped the odd detail in Park's design and it's awesome to see that most of his concepts made the cut.
For more entertainment news follow A-List on Twitter @Alistinsider