The Flash mid-season finale episode airs tonight, 9th December, at 8 pm ET on The CW.
Episode nine is titled, The Man in The Yellow Suit, where Barry will come face to face with his arch-nemesis The Reverse Flash.
Click here to watch the episode online.
The full episode synopsis reads: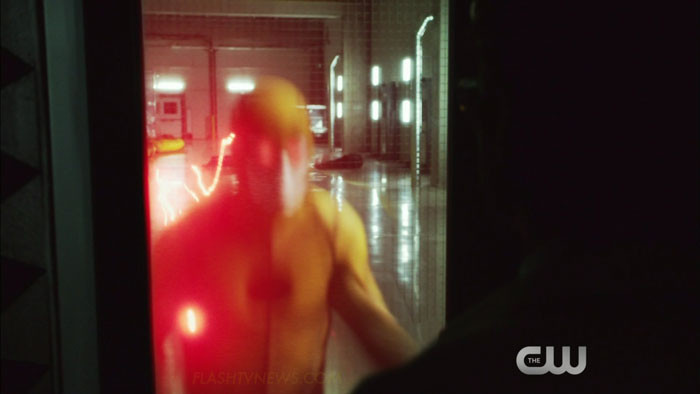 Executive producer Andrew Kreisberg previewed the episode as "simultaneously gut wrenching and heart warming."
Kreisberg said, "Its a big episode, some of the biggest sequences we have done. Barry Allen has been carrying a lot of pain inside of him, from that night, and it all sort of comes out in this episode."
Grant Gustin Previews Flash vs Reverse Flash Face off in 'The Man in the Yellow Suit'
Grant Gustin told Entertainment Weekly, after it is confirmed that the Reverse Flash killed his mother, "it's kind of a relief in some ways, because it confirms that Barry isn't crazy and that what he thought he saw as a kid is true."
"Now he is more determined than ever to find this guy and stop him, kill him. This might be a special circumstance where Barry would break a neck," he concluded.
Watch the promo and sneak-peek here: