Superhero movie fans are already set to see Ezra Miller's Barry Allen (aka The Flash) be introduced in Justice League in 2017, however, lovers of the character were even more excited to see him fleshed-out in his own solo movie the following year. Unfortunately for those eager cinema-goers however, The Flash movie has hit a major bump in the road with director Rick Famuyiwa departing the project due to "creative differences."
"When I was approached by Warner Bros. and DC about the possibility of directing The Flash, I was excited about the opportunity to enter this amazing world of characters that I loved growing up, and still do to this day," Famuyiwa said Monday in a statement to the publication.
"I was also excited to work with Ezra, who is a phenomenal young actor. I pitched a version of the film in line with my voice, humor and heart. While it's disappointing that we couldn't come together creatively on the project, I remain grateful for the opportunity.
"I will continue to look for opportunities to tell stories that speak to a fresh generational, topical and multicultural point of view. I wish Warner Bros, DC, Jon Berg, Geoff Johns and Ezra Miller all the best as they continue their journey into the speed force."
While the Dope director might not be a part of the movie anymore, his influence over it will undoubtedly be seen in the final product due to the talent he brought onboard.
During his involvement on the project, Famuyiwa cast Kiersey Clemons (Transparent) as Barry Allen's love interest Iris West, and Billy Crudup (Spotlight) as the titular hero's father.
Famuyiwa isn't the only creative to have exited the Warner Bros' project throughout its development either. Earlier this year, Pride And Prejudice And Zombies author Seth Grahame-Smith was set to helm the project, however, he dropped out also citing "creative differences" for the reason behind his departure. Despite this, it is still believed that Warner Bros is still looking to work from the latest screenplay for the film, which was penned by Grahame-Smith.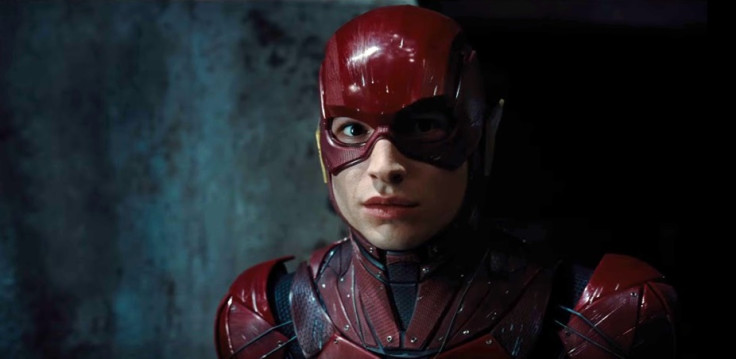 Considering this is now the second setback for the standalone film before production has even begun, it seems likely that its scheduled release date of 16 March 2018 will be pushed back. Superhero movies of this scale usually take months and months to film and then go through vigourous editing processes and special effects work.
According to The Hollywood Reporter, the movie was aiming to begin principal photography in March 2017, which now leaves only a couple months for the studio to find a suitable replacement. Additionally, the report also goes on to state that lead Miller, "has a [previous] commitment" set up in July, so if Warner Bros can't find a director fast (and that can work within that time frame), then the film will have no choice but to delay. Quite ironic for a film about a young man with super speed, eh!
For more entertainment news follow A-List on Twitter @Alistinsider