Every year, hundreds of Syrian girls living in refugee camps across Lebanon are kidnapped and forced into marriage. This is the fate facing 13-year-old Manal, who was kidnapped from a refugee camp in the Bekaa valley nearly two months ago.
Hundreds of thousands of Syrians have fled to Lebanon to escape violence after their country plunged into civil war in 2011. At present, Lebanon is hosting more than one million Syrian refugees, who hope to return to their homeland one day, or build a better life free from war and persecution in their host country.
However, Syrian women and girls, some of the most vulnerable refugees, are not immune from abuses that threaten their already fragile lives in refugee camps.
Manal's family has repeatedly requested, through mediators in touch with the abductors, for their daughter's safe return.
They also implored the kidnappers to allow them to see Manal. Despite their efforts, both requests have been denied.
"We fled because of the war in Syria, we we were afraid for our children, but we got caught up in one thing we were afraid of: our daughter was kidnapped," Sahar, Manal's mother, said.
'Dead or alive, we want her back'
Manal's story is not an isolated episode in Lebanon. Her vicissitude resonates with hundreds of other girls, both refugees and locals, who are forced to marry older men.
Sometimes the victims are kidnapped and forcefully wed, other times families allow the marriage to happen to help their daughters liberate themselves from the stigma refugees carry.
Rights groups and aid organisations have often called on governments and the international community to strengthen mechanisms that tackle vulnerability and underlying causes of abuses, including child marriage.
"The majority of refugees face severe poverty and associated risk of resorting to negative coping mechanisms such as early marriage among girls, child labour, survival sex and other exploitative labour markets to subsist," the UNHCR said in a 2014 report on the Syrian refugee crisis in Lebanon.
In Lebanon, the legal age of consent for marriage is 18 for men and 17 for women. This may vary due to different religious laws. However, men as young as 17 and women as young as 9 can marry with the permission of their guardians.
In the case of Manal, the marriage would be unlawful because her parents have not given their consent.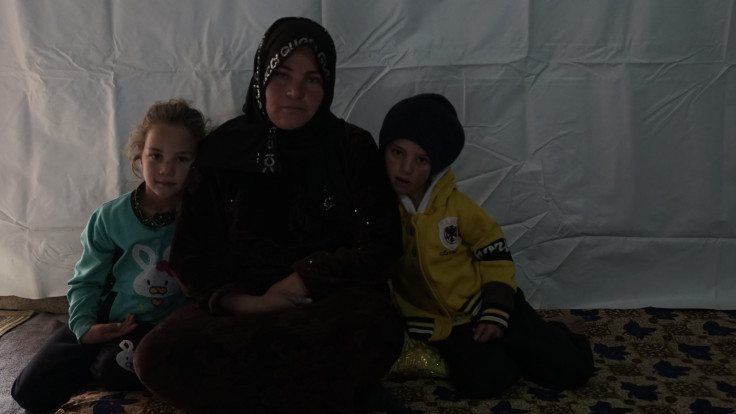 The Lebanese government is aware of the growing phenomenon of child marriage, exacerbated by the high influx of vulnerable women and girls from Syria.
In 2014, the National Commission for Lebanese Women, a state body on women's rights, said it had "drawn up a first draft regulating the marriage of minors."
However, the number of child brides among Syrian refugees in Lebanon is still high.
A study by the Lebanese Université Saint-Joseph claimed 23% of Syrian women present in the country in 2015 had been married before the age of 18.
"There is a demand and supply dynamic which is worrying. Some people talked about marriage of Syrian young girls with Lebanese adults in exchange for payments of 3,000,000 LBP [£1,567;$1992]," the report said.
In Manal's case, her parents are not ready to compromise the future of their daughter, saying she is too young to become a wife and a mother.
"Even if the kidnappers filled my whole tent with money, I don't want it. Even if they filled our camp with armed men, I want my daughter back," Sahar said. "We want our daughter, dead or alive, we want her back."