Founded in 2015, The Flex Company is in Venice Beach, California, and a part of Amplify. LA and Y Combinator's fellowship.
A San Francisco-based company has created a new tampon design that allows women to have 'mess-free' sex during their periods as well as an all-round more comfortable experience.
CEO Lauren Schulte, who has previously worked in brand experience for the likes of Coca Cola and IBM but has now turned her attention to female menstruation products developing Flex as a 'satisfying alternative' designed to be worn all-day anytime.
Speaking to Techcrunch, Schulte said, "Advancements in medical-grade materials that are used inside of the body have finally made a product like Flex possible. What's equally important — women are demanding better products. And investors are waking up to the fact that women's health is not a niche market."
The Flex menstrual disc is similar in design to a Mooncup and fits against the cervix, acting as a barrier that blocks menstrual blood all day, including during exercise and sex, although it is not a form of contraception.
Made with a medical-grade polymer, the material uses body heat to warm up and adapt to the wearer's natural shape, creating a leak-free seal.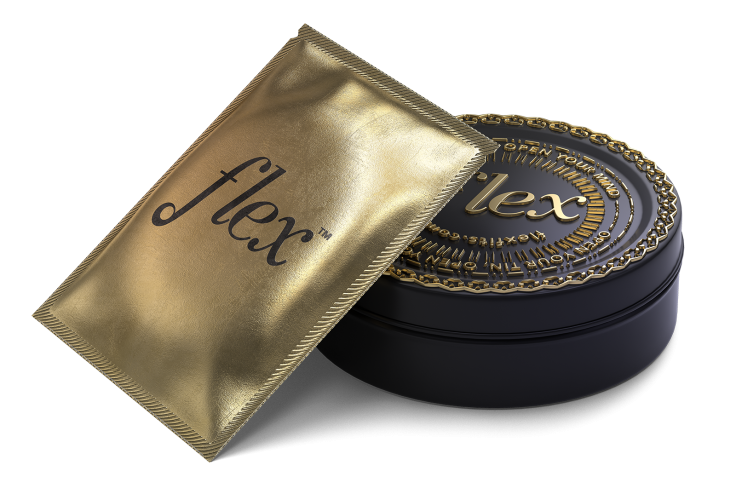 The disposable, single use design can also be worn for up to 12 hours which is far longer than a regular tampon and, as the brand claims, Flex is hypoallergenic, latex-free with no links to toxic shock syndrome. The only other similar disposable design on the market was Soft Cup that has also been bought by Flex.
On the Flex Twitter account, the brand pointed out that the tampon design that exists today has not been changed dramatically since its early 1930s patent, but new options are being made available to women in the 21st century with Flex looking to dominate that market.
"Flex is so shockingly comfortable that women tell us they forget they're on their period while they're wearing it," enthused company founder and CEO Lauren Schulte.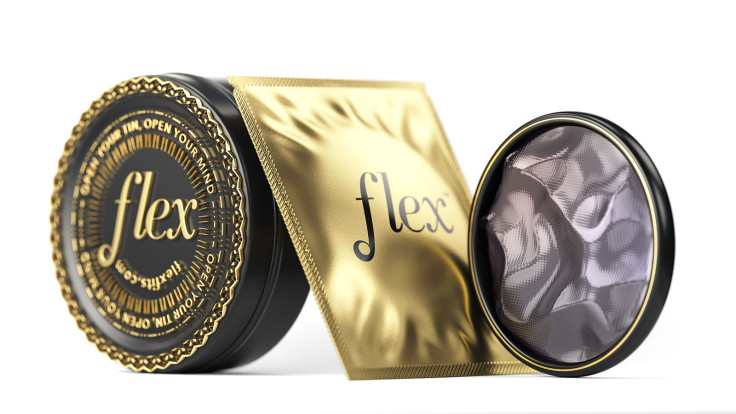 The brand started taking online pre-orders on the product back in April but are getting ready to ship the new product out to the US and Europe next month (September). The company has already had 20,000 sign-ups on the website earlier this year with 25% of them being men.
For those looking to try out the product, you can request a free sample on the Flex website whilst the cost of buying a single box of the discs is $20, or prospective customers can subscribe for $20 (£15.50) per month or $15 (£11.60) per month depending on the duration of the subscription.