Ryanair has lost its crown as Europe's largest airline to German rival Lufthansa, as the flight cancellations fiasco took its toll.
In September, the Dublin-based airline was forced to cancel approximately 20,000 flights between September and the end of March, affecting some 700,000 passengers.
The issue stemmed from its decision to reschedule its holiday year to run from January to December, rather than the current system, when it runs from April to March. As a result, it had to allocate annual leave to pilots in September and October.
Meanwhile, Lufthansa enjoyed a bumper end to 2017, carrying 9.3 million passengers in December alone.
Germany's flagship airline carried 66.2 million passengers over the course of last year, a 6.1% year-on-year increase.
However, Lufthansa Group – which includes Lufthansa, Austria, Swiss and Eurowings – carried 130 million passengers over the last 12 months, narrowly pipping Ryanair to top spot, even though the Irish airline saw traffic increase 10% from the previous year to 129 million.
In October, Lufthansa announced a deal to acquire some assets of smaller rival Air Berlin, after the latter went bankrupt.
Germany's second-largest airline filed for insolvency in August, after Abu Dhabi-based Etihad Airways, its main shareholder, withdrew its financial support after the latter racked up years of losses.
However, in December, the European Union antitrust watchdog said the proposed deal would require more scrutiny, after it warned the acquisition could result in higher prices and less choice for consumers.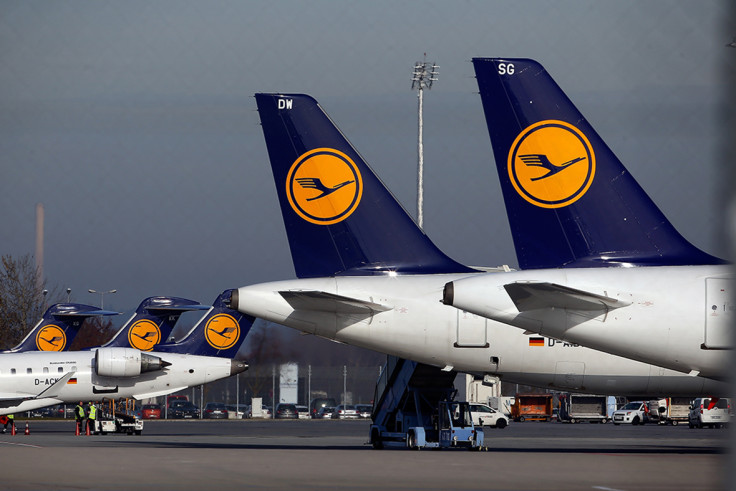 "This [Lufthansa overtaking Ryanair] is expected given that Lufthansa is growing by acquisition whereas Ryanair continues to grow organically," a spokesman for the Irish carrier was quoted as saying by the Independent.
"Next year, as we grow to 140 million passengers, we expect to overtake Lufthansa again, unless they acquire some other airline to boost their figures."
The cancellations blunder cost the airline €25m in compensation costs and forced it to hike the salary of its pilots, which the airline claims is now 20% higher than its rival Norwegian.
The new wage structure , however, will result in a €100m increase in costs this year for the airline, which has recruited 900 pilots so far this year.
Last month, the Irish carrier revealed it was prepared to recognise pilot unions, as it sought to avoid a series of strikes that could wreak havoc on its Christmas schedule.
The move marked a major milestone for the airline, which had steadfastly refused to recognise unions, and came after pilots in the UK, Germany, Italy, Spain and Portugal had threatened walkouts.