Nick Timothy, Theresa May's former chief of staff, has been accused of meddling in government policy, after attacking ex-education secretary Justine Greening in a newspaper column.
Writing for the Daily Telegraph, Timothy claimed Greening had strongly opposed attempts to reduce university tuition fees and slowed down school reforms. During her two-year stint as education secretary, Greening had "exasperated" May and "frustrated reforms", which led to her being "unpopular with officials", Timothy added,
"Charged with making Britain 'the world's great meritocracy', she put the brakes on policies that work, like free schools, and devised bureaucratic initiatives of little value," he wrote.
Having replaced Nicky Morgan in 2016, Greening was removed from her role earlier this week, as the PM reshuffled her Cabinet. The Putney MP was offered the position as Work and Pensions Secretary, but turned it down.
Timothy, who quit Downing Street in June after the Conservative Party lost its majority in what turned out to be a disastrous general election, dismissed suggestions he had played a part in convincing May to sack Greening but admitted he agreed with the decision.
He also urged Damian Hinds, who replaced the 48-year-old, to be bolder than his predecessor and implement a series of reforms Greening had strongly opposed.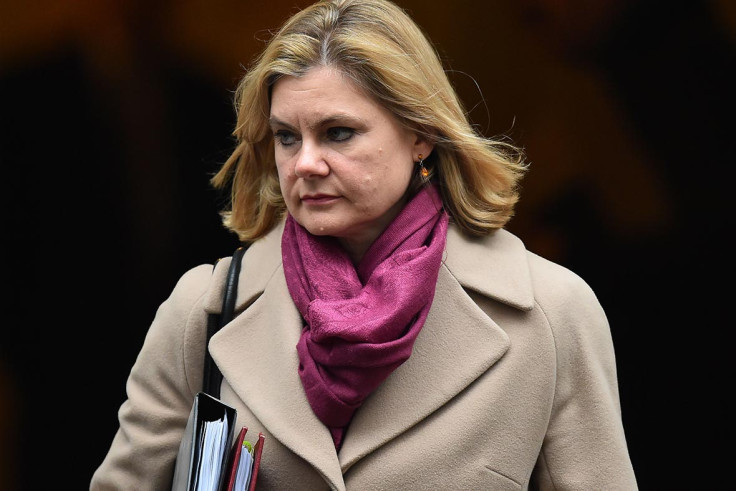 "Greening blocked proposals to reduce tuition fees and refused to hold a proper review of tertiary education," Timothy added.
"Hinds must be brave enough to do that, to ensure universities are better, fees are lower and young people get the technical or academic education that suits them. He is already touted as a potential future prime minister: if he gets this right, he will be a convincing candidate for the job."
However, Timothy's words and the manner of Greening's departure were met by a fierce response from other Tory MPs.
Jo Johnson, the former universities minister who became the transport minister after the reshuffle, praised his former colleague's loyalty.
"So wrong, this stuff re Justine Greening – she supported me in every single reform we undertook of our universities, was a terrific colleague and faultlessly loyal," he tweeted.
Former business minister Anna Soubry also took to the social media platform to express her disappointment and went even further, launching a direct attack on Timothy.
"Disappointed and surprised the man who helped lose us our majority & was sacked from No 10 is still in charge."
However, a spokesperson for Number 10 insisted May's former advisor had been speaking in a private capacity as he had no longer any ties with the PM.
"Nick Timothy left Downing Street more than seven months ago and he doesn't speak for the prime minister or for the government," he said.