Flight of the Conchords Set For TV Return In Four-Episode HBO Comedy
Bret and Jemaine look set to return on US cable network HBO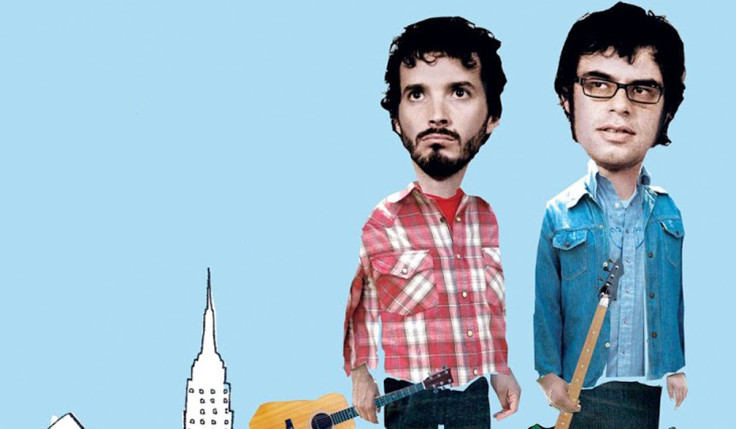 It appears that Jemaine Clement and Bret McKenzie are set to return to television as "New Zealand's fourth most popular guitar-based digi-bongo acapella-rap-funk-comedy folk duo" Flight of the Conchords.
Buried in an interview with Clement in The Guardian was a titbit about the future of the band, saying that "HBO have commissioned a new, four-episode comedy show", shortly after Clement spoke of how he misses being in the band.
"We talk about a movie every so often," said Clement. "Sometimes it feels like we lost a lot of impetus over the last couple of years. But Bret, James [Bobin, lead director] and me, we all want to do a musical. It would be good to do something all together… I miss playing Flight of the Conchords gigs."
Vampire comedy-documentary
Clement did the interview to promote his vampire comedy What We Do in the Shadows, which he wrote, directs and stars in. "[The HBO return] was supposed to be this year but then we decided to put What We Do in the Shadows out ourselves."
The comment suggests the Clement and McKenzie's return won't be a third, shorter, season of Flight of the Conchords (they would have said so if that were the case), but it suggests that the show will star the duo and likely include the band.
Regardless of what form it takes, the return of the Conchords will be welcomed with open arms after two seasons that spawned a worldwide cult following. Since it last aired in 2009, McKenzie has gone on to find huge success writing the music for the two latest Muppet movies, including winning an Oscar for his work on the first.
Clement meanwhile has ventured into big screen acting, with parts in Men in Black 3, Fox's animated Rio films, and Muppets Most Wanted.
© Copyright IBTimes 2023. All rights reserved.