Science Fiction TV Series Babylon 5 Cinema Reboot In Works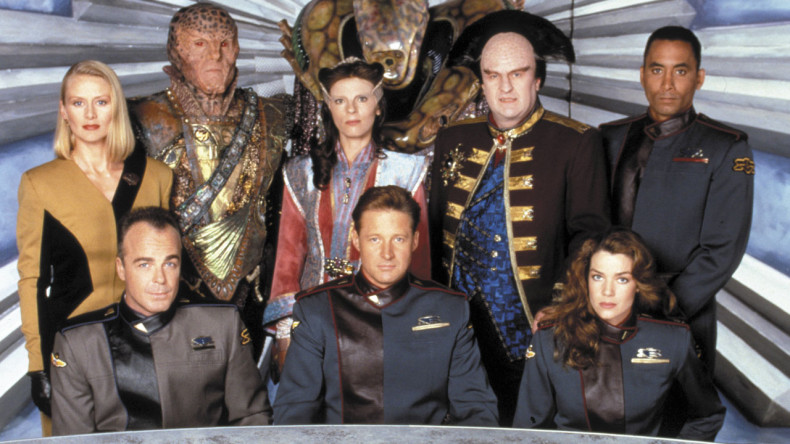 The creator of the cult 1990s science-fiction TV series Babylon 5 is working on a cinematic reboot.
Veteran screenwriter and producer J. Michael Straczynski announced the plans at Comic-Con San Diego. Straczynski is aiming to finish the script by 2015, so production can begin in 2016.
Nothing is known about the reboot, except that it will be recast.
The original Babylon 5 TV series ran for five seasons, ending its run in 1998. The epic space opera followed the human and alien residents of the Babylon 5 space station as they tried to resolve ideological conflicts, avert an Apocalyptic galaxy-wide war, and then rebuild the galaxy after it had ended.
Babylon 5 was originally produced by Warner Bros, but Straczynski holds the rights to feature film adaptations. Warner Bros has been approached to fund the movie, but it if passes Straczynski intends to fund the film himself, using his own production company.
Babylon 5 was notable for focusing on the relationships between the different characters, all of whom had widely different ideologies, intricate storytelling, and for its remarkable use of computer graphics.
The series was nominated for eight Emmys, winning two, and won two Hugo Nebula awards.
After the series ended, it remained popular enough that it spawned seven TV movies, and two spin-off shows: Crusade and The Legend of the Rangers.
This movie pitch is coming on the back of Straczynski's recent financial success of Sense8: a science-fiction series, co-created with the Matrix trilogy creators, Andy and Lana Wachowski, which will debut on Netflix in 2015.
Babylon 5 originally starred Michael O'Hare, who died in 2012. His performance in the series was heavily criticised, and he left the show after one season without explanation.
In 2013, at the Pheonix Comiccon, Straczynski revealed the reason was O'Hare had suffered from paranoid delusions, and was unable to continue working. O'Hare had asked Straczynski to keep the reason he left Babylon 5 a secret, until after his death.