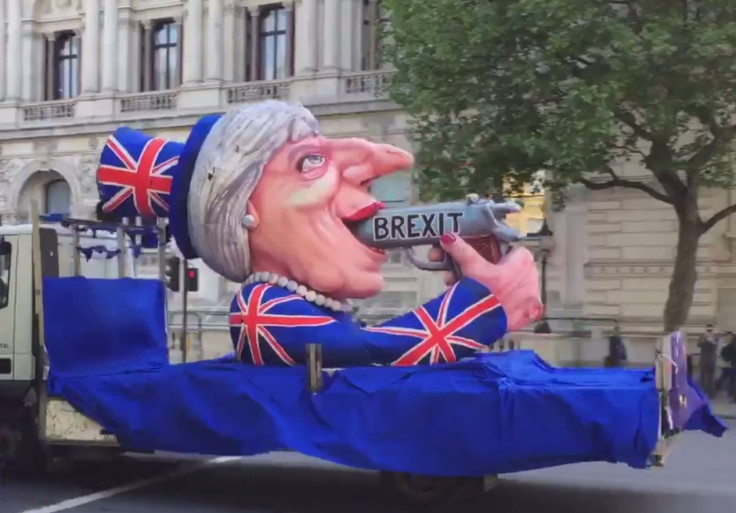 If you were wandering around Westminster on 10 May, you might have been alarmed or amused by a huge caricature of Theresa May shooting herself in the mouth being driven around on the back of a white van.
The stunt was pulled by anti-Brexit campaign group Number 10 Vigil, which holds regular protests outside Downing Street against Britain leaving the European Union (EU) following the June 2016 referendum.
May, the Conservative prime minister who looks set for a victory by a landslide in the snap general election on 8 June, was depicted on the float in a Union Jack top hat and suit holding a gun emblazoned with "Brexit" in her mouth. On the back of the van was the EU flag.
"Brexit means Brexit," May has repeatedly declared. She has also warned that if no Brexit deal is reached during the two-year negotiation process with the EU, she is willing to walk away without one rather than delay leaving.
Some anti-Brexit campaigners want at the very least any deal with the EU to be put to a second referendum, giving voters another chance to remain in the political and economic union if they don't like what's on the table.