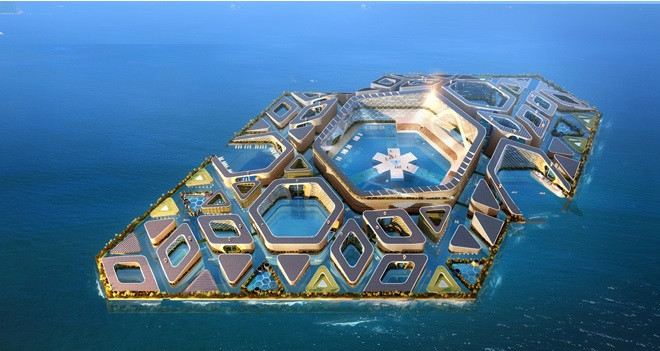 It looks like something you would see in a science fiction move - but a designer has revealed plans for a real-life floating city where residents would travel in submarines and electric vehicles.
The sea-based city, and its underwater taxis, would help alleviate population density in Asian countries including China, India and Japan, where large populations are squeezed into small urban spaces.
China now has more than 700 million people living in its cities, and one in eight of its population is expected to live in a city by 2020.
The growth has prompted a swathe of infrastructure projects, but the London-based AT Design Office believes building at sea could relieve the strain of increasing urban populations.
Presenting its designs, the firm says Earth's remaining free land is under "extreme pressure and needs to be preserved", adding that one of the answers to the dilemma could be underwater colonies.
The floating city would be an environmentalist's dream as it would be "free from air pollution and congestion caused by automobiles", while the city centre would be a dock for vehicles as well as an entertainment hub.
There would also be space for an underwater hotel, paving the way for a burgeoning tourism industry, the designers claim.
Incredibly, the floating building would be built in a factory before they were floated out to sea and anchored.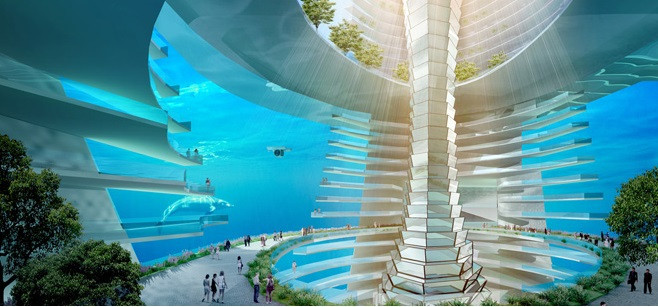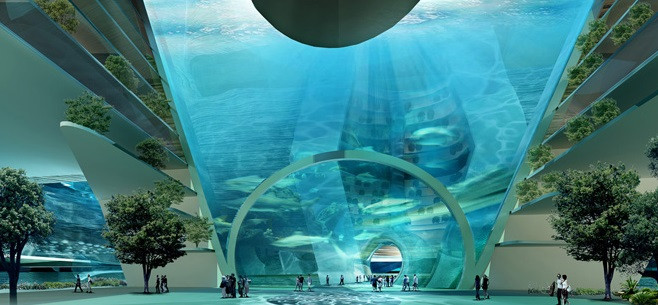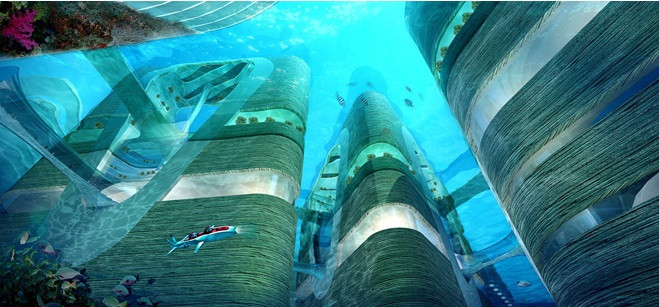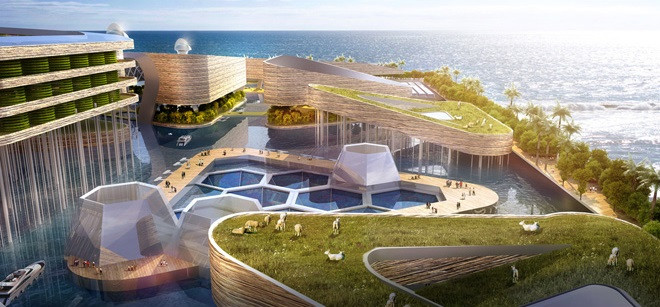 Setting out its ambitious vision, the firm said: "All living spaces in the floating city have ocean scenery in all directions, and with convenient traffic connections within its 150-metre radius, enjoying proximity to local facilities, services, public transport and gardens."
They are also equipped with "a club located at the top of each block and an equipment room and gravity regulation system located at the bottom.
"Underwater tunnels with walkways and roads permit horizontal communication and access between the islands and buildings that comprise the floating city."
Noise, waste and other environmental impacts, the designers added, would be managed with unspecified "innovative strategies".
AT Design Office architect Anthony Phan told Fast Coexist, "When the client came to us and talked about this project, I couldn't believe it was true until I saw their technology.
"We are inspired by the optimism to find a possible living shelter for human beings when the environmental condition worsens."