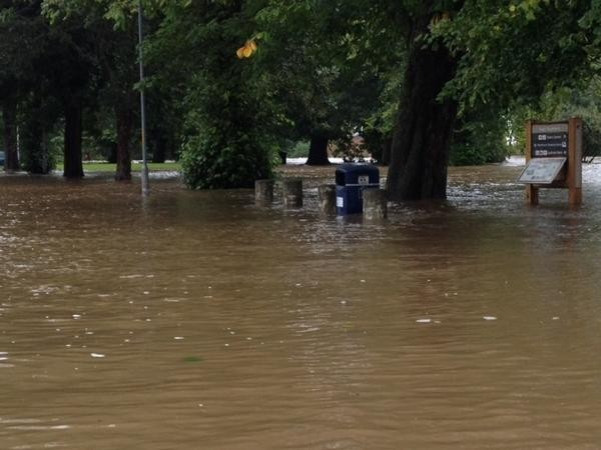 More than 75 flood warnings - have been put in place heavy downpours continue to batter Britain, with forecasters warning that more bad weather is on the way.
Two hundred homes and businesses have been flooded, according to the Environment Agency, with more than 75 areas across the northeast and northwest of England and in Wales warned to expect more flooding.
More than 80 properties have been evacuated and two schools have been closed in Morpeth, Northumberland, after the River Wansbeck burst its bank.
Forecasters warned that a further 102mm (4ins) of rain could fall on top of the previous downpour. In some areas, saw a month's worth of rainfall fell in just 24 hours.
The Environment Agency said the Pennines were likely to see the heaviest rainfall, leading to an increased risk of flooding in communities around the rivers Aire and Calder.
Around 150 flood alerts - where flooding is a possibility - have also been put in place for southwest England.
Heavy rain and flooding have disrupted rail and roads including the East Coast Mainline and the A1.
In Cumbria, police dealt with more than 30 incidents of highway flooding with motorists in Durham and Morpeth advised to stay off the roads.
Alison Baptiste, flood risk manager at the Environment Agency, said: "We are already seeing travel disruption due to the wet weather and could well see flooding across the country this week.
"We strongly urge people to sign up to flood warnings, keep a close eye on local weather forecasts and be prepared for the possibility of flooding.
"We also ask that people stay safe by staying away from swollen rivers and not attempting to drive through floodwater."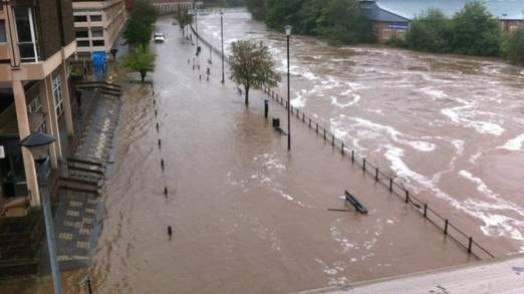 The agency added: "We are reminding people not to walk in flood water and not to drive through flood water because people have to be rescued and it provides a challenge for emergency services who could be deployed elsewhere and it's very dangerous."
A spokesman for the Met Office said : "Further periods of heavy rain are likely to occur across parts of northern England and north and west Wales during much of Tuesday.
"The public should be prepared for a continued risk of both surface water and river flooding during this period.
"Flooding issues may be exacerbated in places by drainage impeded by debris."