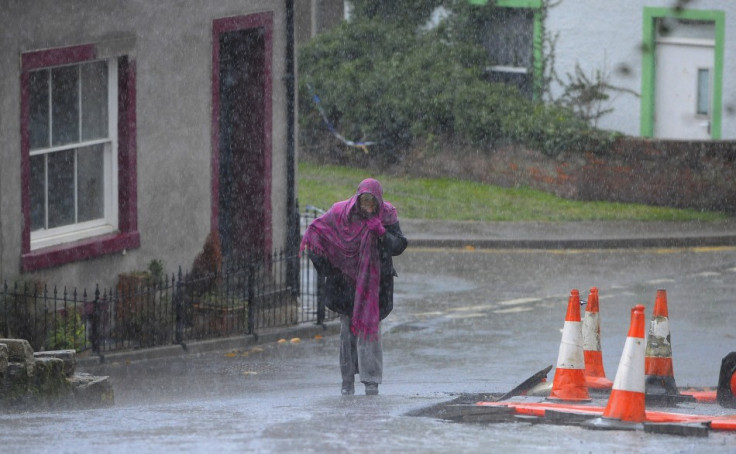 Flooding across northern England has forced people to vacate their homes. People from the Croston and Darwen have been evacuated after nearly 100 mm of rain lashed northern England on the night of 22 June.
"We've seen unprecedented wet weather during June and the catchments, the soil, is all sodden and this last heavy bout of rainfall has landed on top of that soil and quickly gone down into rivers and is now going down through the Pennine rivers," a spokesperson from the Environment Agency told BBC news.
People from the Croston and Darwen have been shifted to nearby evacuation centres. Officials say that nearly a month's rainfall came down in just 24 hours.
Heavy rain has also disrupted railway services across northern England.
"At the moment we are an island. All three roads that lead in are flooded. If you're in you're in, if you're out you're out," the BBC quoted Andrew Edmundsen, landlord of the local Black Horse pub, as saying.
The Environment Agency has issued around 95 flood warnings and 52 flood alerts in northern England.
The Environment Agency claims that there are chances of more heavy rain across Greater Manchester, Merseyside, Lancashire, North Derbyshire and the Yorkshire Pennines. People who are going to attend concerts and festivals this weekend should take extra caution and consult event organisers before setting out, according to an advisory.
The Environment Agency has requested people in Greater Manchester, Liverpool, the Wirral, and North Cheshire and Lancashire to remain vigilant and be prepared for flooding.The agency staff across the North West are now monitoring river levels and operate flood defences alongside emergency services.
"The Environment Agency has mobilised teams across the North West to check on flood defences, clear any river blockages and closely monitor river levels. These teams will be working around the clock to reduce the risk of flooding, and will be out in force again over the coming days," said Kate Marks, forecaster at the Environment Agency, in a statement
Officials also gave some hope: that the adverse conditions are set to improve - with the possibility of sunshine for festival-goers on Sunday, according to Guardian report.