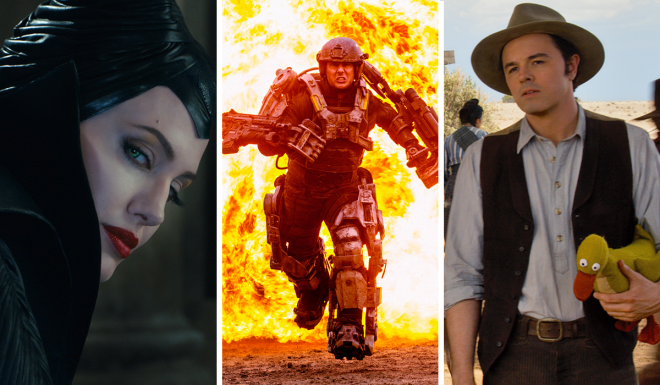 As three major Hollywood films go head-to-head-to-head this weekend in the UK and US, you can be sure that by this time next week someone, somewhere in Hollywood will realise they've made a huge mistake.
Godzilla has been out two weeks, X-Men: Days of Future Past has been out one, and both have done exceptionally well. So with two popular films already fresh in the charts one of the three films released this week surely has to fail.
But which one will it be? Will Angelina Jolie's Maleficent fumble, Tom Cruise's Edge of Tomorrow tank or Seth MacFarlane's A Million Ways To Die In The West stumble? Let's take a look...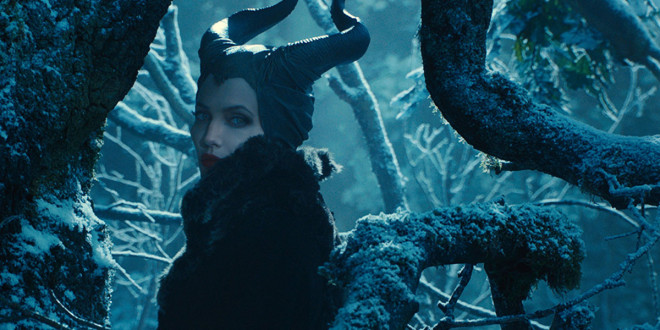 Maleficent
Of all the new releases, Maleficent has garnered the most press – not least because it marks Angelina Jolie's first live action role since 2010 flop The Tourist opposite Johnny Depp.
It concerns the back-story of Sleeping Beauty's dark fairy villain, as she puts a curse on Elle Fanning's ever-slumbering Princess Aurora. This is definitely one for mothers and daughters, which itself may hinder any potential success in this sadly male-dominated arena of cinema.
Should the film prove a box-office champ however, then Frozen may play an important role. Following Disney's hugely successful animated classic-in-waiting (the film is currently the fifth highest-grossing of all time), the target audience of 6 to 10-year-old girls could very well be desperate for anything even vaguely fairytale in nature.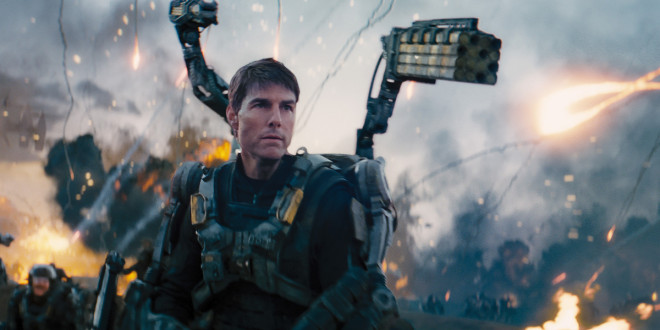 Edge of Tomorrow
Tom Cruise single-handedly guarantees a certain level of success, but it's been a few years since he truly lit up the box office. Both Oblivion and Jack Reacher - his last two films - were moderately successful sci-fi and action flicks, but no more than that.
Edge of Tomorrow is a more populist film than either of those two, and with its high concept and big action it's the kind of film that would certainly appeal to the mass market. The problem might be Cruise himself however, particularly in as crowded a field as his latest is entering.
Only twice in recent years (Rock of Ages in 2012 and Tropic Thunder in 2008) has Cruise played anything other than an action hero. People know exactly what to expect from his films, and while he still possesses that killer smile there is a sense that cinema audiences might be starting to tire.
That said Edge of Tomorrow does have something going for it that no Cruise film since 2011's Mission Impossible: Ghost Protocol has had – great reviews. It is currently 'Certified Fresh' with a 95% rating on review aggregate site Rotten Tomatoes, while Maleficent and A Million Ways sit with 'Rotten' ratings of 56% and 33% respectively.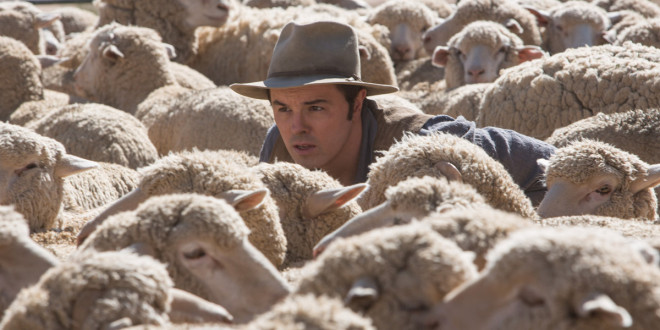 A Million Ways To Die in the West
Ted was a huge success for Family Guy creator and voice actor Seth MacFarlane, returning ten times its initial $50 million budget at the worldwide box office. The follow-up sees MacFarlane take centre stage as the human star this time, rather than lending his voice to a character as he did in Ted.
A lack of preview screenings until very close to release has meant a distinct lack of promotion in the UK, but MacFarlane has been doing the rounds in the US and the film was made on such a low budget it would take something huge – especially with mega-stars Charlize Theron and Liam Neeson playing major roles – for it not to at least break even.
With critics savaging it however, that may just be enough to put people off – especially as it will be competing with four other films of larger scale more befitting of the big screen. There is very little chance that it will top the chart, or even place second. Top 3 would be a huge achievement but even that's unlikely.
Verdict
Scheduling summer films can be a tricky business for sure, but avoiding a pile-up like this should have been easy. Given how barren the month of June is for big releases (July is stacked) then a delay of a week or two could have made everyone more money.
X-Men: Days of Future Past has a great shot at topping the box office for a second week, with Maleficent its bigger competitor and Edge of Tomorrow also in with a chance. Godzilla will drop off but could give either of those new entries a run for their money. A Million Ways To Die in the West will likely take fourth or fifth place.
Edge of Tomorrow is more likely to flop than Maleficent, and A Million Ways will certainly take the least money, but its low budget should steer it clear of total bomb status. In the end a bomb on the level of John Carter or Lone Ranger seems unlikely.