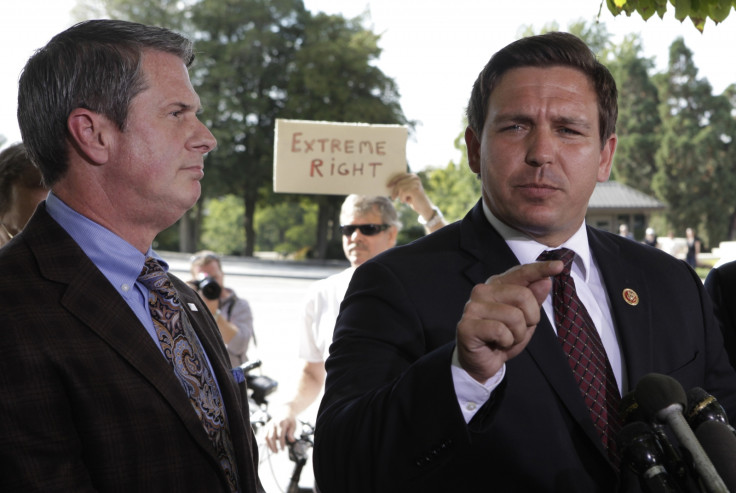 Republican Congressman Ron DeSantis announced on 6 May his intention to run for the Senate seat being vacated by presidential candidate Marco Rubio. According to Reuters, Rubio has opted to forgo a re-election bid in hopes of winning his party's presidential nomination.
"America needs a new generation of leaders to address the big issues facing the country: alleviating the middle-class squeeze and promoting economic opportunity, confronting the significant national security challenges threatening the safety of our people, and reforming the culture of Washington, DC," DeSantis said in his announcement statement.
DeSantis, who first publicly spoke of his intention to run for the Senate seat three weeks ago, has served two terms in the House of Representatives. The North Florida conservative has pledged to campaign on policies limiting government power.
On 4 May, the Congressman released a statement announcing he would introduce an amendment to limit the number of terms members of Congress could serve.
"Too many in Washington display a ruling class mentality and congressional term limits would go a long way towards restoring the citizen-legislator ethos of the Founding Fathers," the 36-year-old said in the statement. "Americans of all political background overwhelmingly support term limits, yet term limits have floundered in Congress.
"An approach that phases in congressional term limits reconciles the self-interest of members of Congress with the public's desire to see these changes enacted and gives us the best chance to make term limits a reality."
According to Reuters, DeSantis' candidacy has already been endorsed by the Senate Conservatives Fund. The group released a statement saying, "He's a strong conservative, he has grassroots support, and he can win."
The Florida Senate race could be one of the hotly contested elections of 2016, Reuters reported. Although DeSantis is the first Republican to announce his candidacy, Politico reported that several other contenders could join the race, including Lt. Governor Carlos Lopez-Cantera and Congressmen David Jolly and Jeff Miller.
Democratic Representative Patrick Murphy has also declared his candidacy and has been endorsed by the Democratic Senatorial Campaign Committee.