The 2016 presidential race is steadily filling up with several Republican contenders and one Democrat vying for the White House. Florida Senator Marco Rubio became the fourth presidential candidate, when he announced his bid on 13 April.
Rubio, who announced his run during a call to top donors, was first elected to Congress in 2010. According to the New York Times, the 43-year-old is expected to make his formal announcement in Miami's Freedom Tower Monday night. He is the third Republican to enter the 2016 race.
The senator's announcement comes on the heels of the widely anticipated announcement by Democratic frontrunner Hillary Clinton, who ran for president in 2008 but lost to President Barack Obama. She announced her bid on 12 April in a much-talked about video.
The New York Times reported Rubio is expected to cast himself "as a forward-looking, next-generation leader," in contrast to Clinton and likely Republican candidate, Jeb Bush, the son of former President George H. W. Bush and brother of ex-President George W. Bush.
Who is Marco Rubio?
The youngest candidate in the 2016 presidential field will have to work hard to become better known to voters, especially among Republican voters if he wants to win his party's nomination.
The latest poll released by Quinnipiac University revealed that Rubio has a tough road ahead in two key swing states: Iowa and Virginia. Rubio fell behind Clinton in Iowa (43% to 40%) and in Virginia (48% to 40%). However, the poll revealed Rubio held a narrow edge against Clinton in Colorado (41% to 40%).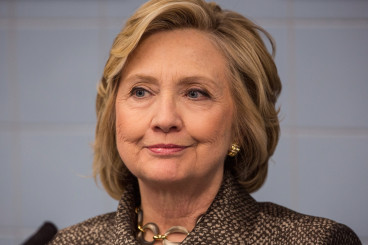 Rubio will also have to work hard at gaining the support of Latino voters, a report by Latino Decisions found. A 10 April report revealed that one-third of Latino voters had either never heard of Rubio (13%) or had no opinion on (20%).
While the Florida senator participated in the Senate's "Gang of Eight" to develop a comprehensive immigration reform bill, his opposition to President Obama's executive actions on immigration may prove detrimental to his work with Latino voters, Latino Decisions found.
Debate of his parents' immigration
The senator's own history with immigration may also become a topic of conversation as he revs up his campaign.
An October 2011 PoliFact Florida piece by the Tampa Bay Times and Miami Herald revealed Rubio altered his parents' immigration story to court voters. According to the report, Rubio repeatedly said that his parents left Cuba in 1959 when Fidel Castro rose to power. However, naturalisation records retrieved by the St. Petersburg Times showed that Rubio's parents became US residents in May 1956.
Rubio's current biography, however, lists his parents' arrival in the US as 1956.
Rubio is currently a member of several Senate committee's, including: Commerce, Science and Transportation; Foreign Relations; Intelligence; and Small Business and Entrepreneurship. According to his biography, he and his wife live with their four children in West Miami.