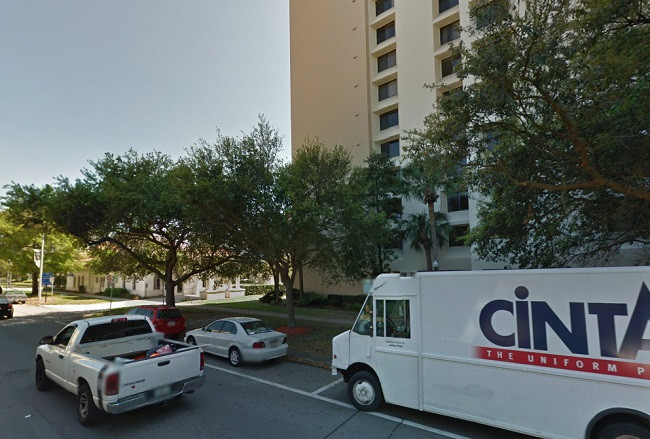 When a body of a 96-year-old woman was lying in a car park with a pool of blood around her one man thought it was a grotesque April Fools' Prank.
Front desk clerk, Ronald Benjamin, did not flinch when he came out of an apartment block for a cigarette and saw the dead pensioner - believing her blood was red paint.
He was so convinced it was a prank he enlisted the help of his work colleague, Rose Anne Beavers, 62, and several others to remove the "body" and dump it in a nearby rubbish bin.
It was only when maintenance worker Johnny Williams, 42, arrived two hours later and looked at the body that he took action and called the police.
Resident Frances Watts, 82, said: "You just want to sit down and cry."
St Petersburg police said they had found a suicide note in the woman's 16th floor apartment and a stool she used to jump off the balcony.
The family of the woman, who was from England and has not been named, has yet to be notified.
She had lived at the independent living apartment block for the elderly for at least 20 years.
Another resident Randy Crowley, 47, said: "I feel bad for her, I do feel bad for her."
An office manager, who did not want to be named, added: "We're deeply saddened."