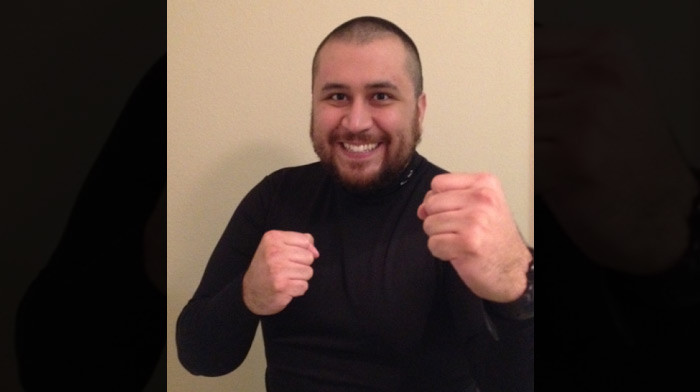 George Zimmerman, who was cleared of shooting dead Trayvon Martin was wounded in an alleged road rage shooting in Florida.
A motorist pulled up next to the former neighbourhood watch volunteer and fired a single shot into Zimmerman's truck, according to his lawyer.
According to Don West, Zimmerman's lawyer, the bullet passed through the passenger-side window and just missed Zimmerman's head, lodging in the vehicle's roof.
He was injured in the face after a bullet struck his car window and sprayed back at him. His injuries were not life threatening and Zimmerman was released after receiving treatment at hospital, West said.
An eyewitness said that Zimmerman walked to an ambulance without help from police, according to Orlando television station WESH-TV.
'I shot George Zimmerman, call 911'
An employee at a nearby business, Kenneth Cornell, said he was leaving his car after lunch when a man drove up and started shouting excitedly about the shooting.
The man is said to have told Cornell: "I shot George Zimmerman, call 911. I don't have a phone."
Cornell said the man didn't know whether Zimmerman was hurt and he then called 911.
According to Cornell, the man told him that he and Zimmerman have had three disputes. This time, Zimmerman waved a gun and the man shot at him, according to Cornell.
Police have not verified Cornell's account to CNN. Exactly what triggered the shooting or if there was an argument between Zimmerman and the gunman remains unclear.
Zimmerman has been in trouble with law enforcement several times since his acquittal of shooting black teen Trayvon Martin.
In January, he was arrested for aggravated assault against his girlfriend, but she later withdrew her story and he was not charged in the incident.
In November 2013, Zimmerman was charged with aggravated assault with a weapon, domestic violence battery and criminal mischief following a domestic dispute with his girlfriend.
Zimmerman was detained in September 2013 after his estranged wife called the police, claiming he had threatened her and her father with a gun and punched her father in the face.
He was not charged in either of those incidents as the victims decided not to press charges.