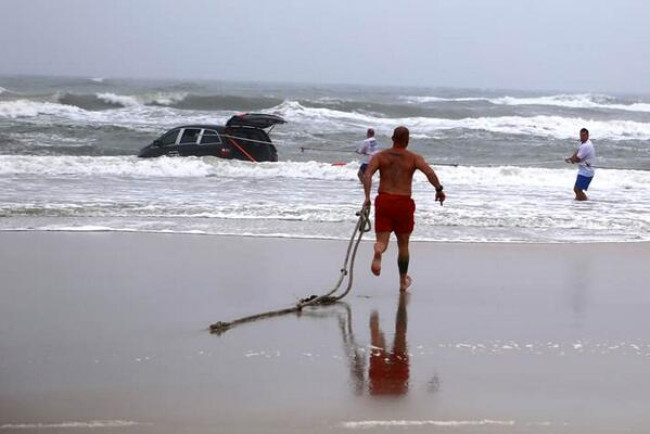 A Florida mother who tried to kill her three children by driving them into the ocean will have attempted murder charges against her dropped.
Ebony Wilkerson, 33, will plead not guilty to child abuse by reason of insanity, following an agreement by prosecutors and her defence lawyer, Craig Dyer, according to AP.
They will present the proposed deal to a judge at the end of the week.
Wilkerson drove her van into the ocean at Daytona Beach. Her three children, aged three, nine and 10 were heard screaming "our mommy's trying to kill us" moments before being driven into the water by their mother.
Dyer said psychologists stated Wilkerson had suffered a "psychotic break".
Spencer Hathaway, a spokesman for the State Attorney's office would not comment.
If a judge accepts the deal, a hearing is due next week to decide whether she should get further treatment or be released with court supervision.