Florida shooting: Trump slammed for thumbs up pose in hospital
Seventeen people died in the deadly shooting on Valentine's Day.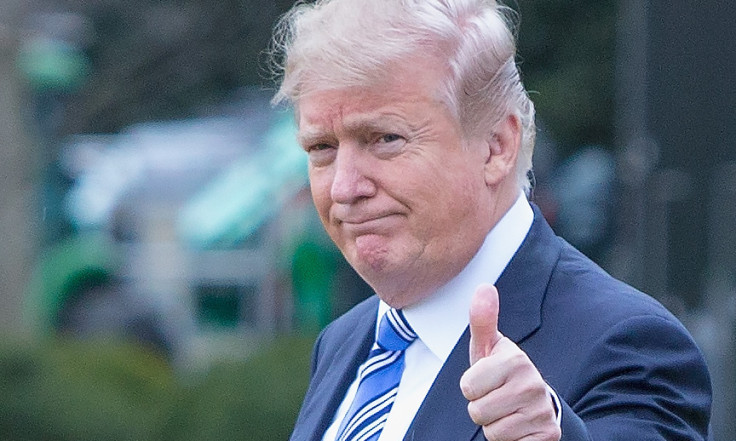 Democrats have criticised President Donald Trump for his demeanour in photos taken during a visit to one of the hospitals treating victims of the deadly high school shooting in Parkland, Florida on Valentine's Day.
Seventeen students lost their lives in the attack, prompting widespread calls for changes to gun laws in an effort to prevent further shootings.
After the attack Trump visited the hospital, posing for photos with First Lady Melania Trump in which he's smiling and holding his right hand in a 'thumbs up' position.
Mark Pocan, a Democrat in the House of Representatives, was one of many to slam Trump.
"How can you stand there smiling and give a thumbs up when 17 Americans were killed in one of the nation's deadliest school shootings?" Pocan wrote. "Where is your courage to stand up to the @NRA, @realDonaldTrump?"
In the wake of this latest shooting Republican politicians have refused to engage in conversations about changes to gun laws despite widespread public support, and have backed the National Rifle Association - the powerful gun rights group.
Trump shared the photos himself, in which he and Melania are seen with doctors and nurses. One picture shows the Trumps smiling next to a young girl in bed being treated.
Another picture with first responders and local politicians was uploaded as the banner image of Trump's Twitter profile.
Twitter users also ridiculed the President for the insensitive nature of the photos. "Trump literally thinks everything outside of his cocoon is a photo op and every photo op requires you to smile and give a big thumbs up like you are presenting a golf trophy," wrote one.
Quoting Trump's tweet, actor Misha Collins said: "Doesn't look like you're heart is too heavy. You are smiling ear-to-ear and giving a big thumbs-up in all of these pictures. Seems like you're just excited to be in front of the cameras."
"Yep, it happened. We got to see Trump's idea of a respectful, post-school-shooting Thumbs Up," said New Statesman deputy editor Helen Lewis.
Mother Jones editor in chief Clara Jeffrey quoted him too, commenting: "Cannot believe he's posing smiling giving a thumbs up. He defies all sense of where rock bottom narcissism could be."