Floyd Mayweather responds to possibility of rematch with Manny Pacquiao
Mayweather says he keeps contradicting himself.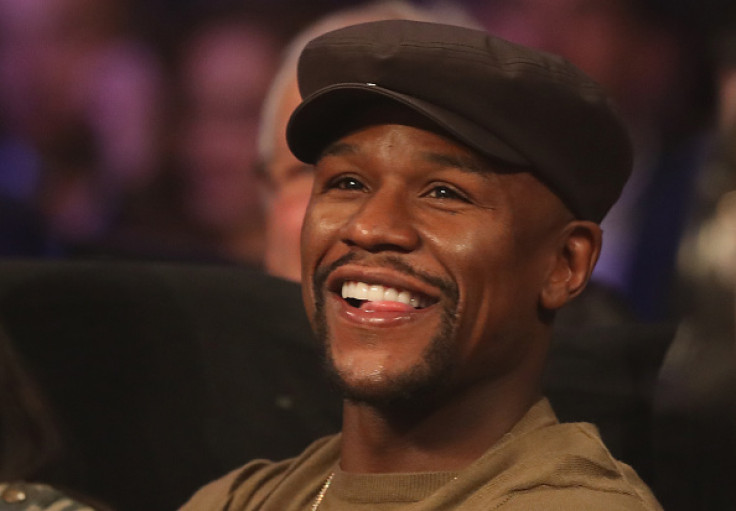 Floyd Mayweather has put the recent speculations suggesting a rematch with Manny Pacquiao to bed by revealing that he will not be fighting against the Filipino boxer. He also stressed that he has no plans to come out of retirement after claiming that he does not want to fight anyone.
Pacquiao lost to the American boxer at the MGM Grand Garden Arena on 2 May 2015. It was billed as the "fight of the century," which Mayweather won by unanimous decision. That saw him keep his unbeaten run intact and he extended it further by beating Andre Berto at the same venue last September.
The fight against Berto was "Money" Mayweather's last fight, after which he announced his decision to retire from boxing. However, Pacquiao hinted that there could be a possibility of a rematch, which has now been ruled out by the boxing legend.
"A lot of fighters in the sport of boxing may want to retire, but they have to fight because they have to. I don't have to fight," Mayweather told USA Today.
"I just made $300 million for fighting Pacquiao. I'm OK. Like I said before, I'm happy with my position. Once again, the money don't make me; I make money. I'm well off. I make smart moves, and like I said before, I'm happy with where my career has went."
Mayweather had earlier admitted the door is "absolutely" open to come out of retirement. However, the 39-year-old has explained that he meant he is open to returning to the ring but could contradict himself.
"Different days, I say different things. Different days, I feel different ways," Mayweather added.
"I feel different each day. Can Floyd Mayweather contradict himself? Absolutely. So that's why I know when I contradict myself, it doesn't mean I'm crazy.
"When someone puts up something I said in the past like, 'Oh you said this, this day, well you said this, that day,' I can contradict myself. I'm only human. I'm not perfect. God only made one thing perfect: my boxing record."
© Copyright IBTimes 2023. All rights reserved.