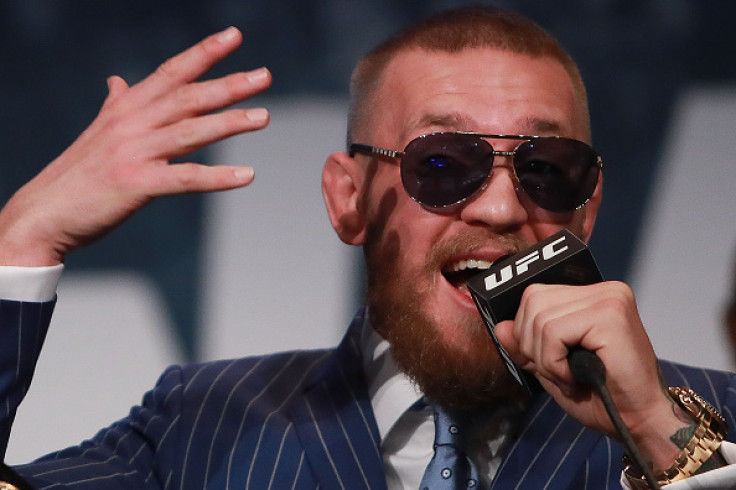 Floyd Mayweather and Conor McGregor will take part in arguably the biggest boxing super fight in just over a month on 26 August.
While some in the combat world are against the bout, most would agree that the press conferences will definitely meet expectations, especially with the Irishman's love of psychological warfare.
"Obviously McGregor has no chance in that fight," former UFC middleweight champion Chris Weidman said in April. "But everyone's still going to pay to watch it because it's Floyd Mayweather and Conor McGregor is going to talk."
"He's going to say things to Floyd Mayweather that no one has ever said to him before. He's going to have Floyd Mayweather's head spinning. It's going to be insane. It's going to be an amazing event."
News emerged last week that one of the conferences would be set in London before it was later confirmed that four cities in three different countries would play host to what will be a bonanza of trash-talking during the world tour.
Interestingly, Las Vegas and Dublin are not on the list as it looks like the world tour will only be held at neutral venues.
Schedule
| | | |
| --- | --- | --- |
| Mayweather vs McGregor | Location | Time and Date |
| First press conference | Los Angeles | 10pm BST, 11 July |
| Second press conference | Toronto | 10.30pm BST, 12 July |
| Third press conference | New York | 11.30pm BST, 13 July |
| Fourth press conference | London | 7pm BST, 14 July |
How to watch
You can watch all four press conferences on YouTube live and free when they take place on Showtime Boxing's official YouTube channel.
Below are the embedded live streams that you can watch during the specific time and date of the conference:
Los Angeles
Toronto
New York
London