French Foie Gras Banned in House of Lords U-Turn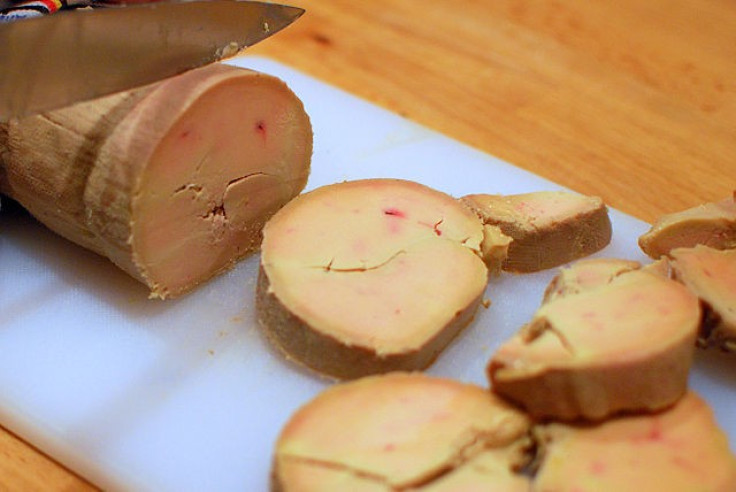 Christmas has come early for geese, animal rights campaigners said after foie gras was removed from the House of Lords menu.
The ban came just days after calls to drop it were labelled "odd" by a House of Lords spokesman.
People for the Ethical Treatment of Animals (Peta) marshalled calls for the move in line with demands from the House of Commons by Conservative MP Mark Pritchard.
Peta branded foie gras "torture in a tin" after it emerged that the Barry Room restaurant in parliament was serving up the controversial paté.
Foie gras is a popular premium dish but critics say its production is cruel. Geese are force-fed through tubes until their liver swells to up to 10 times its normal size.
A House of Lords spokesman denied that pressure had forced managers to strike the dish from menus.
"There is an increasing awareness in the House that some members of the public and some members of the House disagree with it," he told IBTimes UK. "The removal was not in response to any particular lobbying.
"There are no plans for it to make a return, but that is for the refreshment committee to decide."
Peta associate director Mimi Bekhechi welcomed the move. She said the public backed a full ban on the sale of the French favourite. It is banned by Prince Charles from all royal dinner tables and restaurantsw on Duchy of Cornwall land.
"We are delighted that the House of Lords will join the House of Commons in taking a stand against cruelty and removing this most un-British of products from its menus" said Bekhechi.
When a new menu is released on 8 January, there will be no foie gras available.
But supporters are reluctant to see it vanish for good from tables. Award-winning butcher Jack O'Shea, who was marched out of Selfridges last year for trying to sell the luxury foodstuff against company policy, told the London Evening Standard: "I'm absolutely resolute, I've nailed my colours to the mast. If I had thought this was cruel or against the wishes of the animal there's no way I would have sold the stuff."
© Copyright IBTimes 2023. All rights reserved.