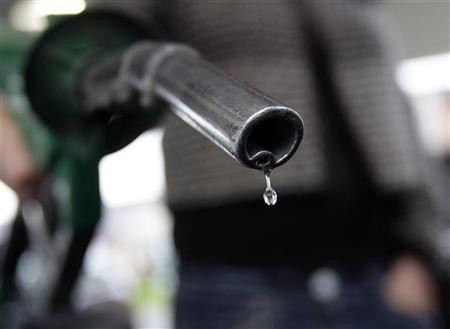 Food and fuel have helped to curb CPI - the main measure of inflation - after falling oil prices meant that petrol fell by 2.6 pence per litre and extra sales from the World Cup and warmer weather kept food prices low.
However when taking the core measure of inflation alone, without food and fuel, the rate actually rose leading economists to forecast a rise in interest rates.
Ross Walker, leading economist with RBS said that "the obvious surprise was the rise in the core rate, which serves to underline this theme of price stickiness".
"Clearly it's not falling as much as we'd hoped." he added, suggesting that a small interest rate rise sooner rather than later might be preferred.
The BoE - Bank of England - which serves to ensure inflation remains within a few percent of its 2 pct target knows that its Quantitative Easing scheme introduced last year is raising inflation - the question however remains when to raise interest rates which will ultimately pull inflation back in line.
"It's not making the BoE's job any easier" added Ross Walker as the decision to comes at a time when the Bank has also warned of the dangers of raising interest rates too soon which could send thousands of homeowners into 'repossession'.
The rise in VAT which has been staggered until next year is also a worry as it too 'pressures' inflation.
The resulting decision has led to a split in Monetary Policy with 'doves' in favour of a wait and see believing the economy will pull itself out of recession whilst 'hawks' like Andrew sentence are in favour of raising rates now believing the time is 'already' here.
"I favour a gradual rise in Bank Rate which would be aimed to avoid destabilising confidence through a sudden lurch in policy," Sentance told an audience in Reading today, "A year ago, the predominant worry was that inflation could be significantly depressed by the impact of the recession. That risk did not materialise,"
"And while I'm not yet worried that we face a major and serious risk in the opposite direction, I do think we need to adjust the policy settings we put in place." he said, indicating his wish for increasing interest rates 'already'.
The Bank of England's next decision on interest rates comes in August however minutes from this month's meeting are released on 21st July.
"We expect consumer price inflation to head down further over the coming months, despite current sticky core inflation," said chief economist at IHS Global Insight, "Given that oil prices bottomed out in the first quarter of 2010 and then firmed, oil-price related base effects should become more favorable barring a renewed sharp rise in oil prices over the coming months." he added.