The Football Association must lead the fight against significant problems of racism in the game, according to a report by the Commons Culture, Media and Sport Committee.
Last season saw a spate of incidents on and off the pitch, which included The FA charging Liverpool's Luis Suarez with racially abusing Manchester Patrice Evra, and former England captain John Terry facing Crown Prosecution Service allegations surrounding an exchange with Queens Park Rangers' Anton Ferdinand.
The summer's European Championship also saw a number of racially motivated attacks, centrally surrounding Italian forward Mario Balotelli, and Chair of the Committee John Whittingdale MP says that the significant problems still occurring in the game must be tackled.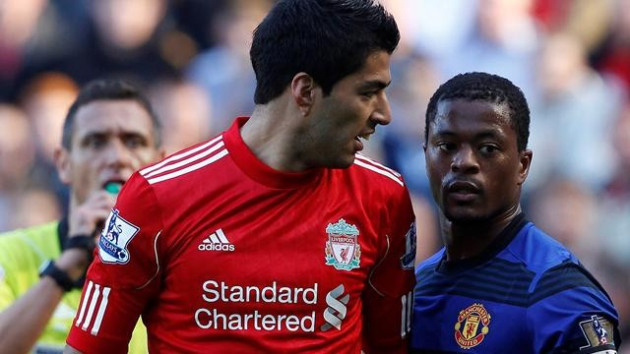 "Much has been done to improve the atmosphere and behaviour at football matches and it has become a much more family-friendly activity," Whittingdale said.
"However, recent incidents of racist abuse in the UK, both on and off the pitch, have highlighted the fact that there remain significant problems.
"We heard evidence that social media has become a tool for the spread of racist and abusive content but it is also a potential means of combating the ignorance and prejudice that lie behind such behaviour.
"We believe that the football authorities should be using this developing forum for communication and debate, to spread positive messages about equality and diversity and also to speak out strongly against instances of racist abuse when they occur.
"More needs to be done to increase the diversity of the pool of candidates for coaches and referees, to embed the values of equality and diversity at all levels of the game.
"While the general level of progress in combating racism and racist abuse in the UK is positive and should be applauded, there is much more that can and must be done, and we believe it is for the FA to take the lead and set the example for everyone, from football authorities at all levels to the grassroots groups, to follow."
While credit has been given to campaigns such as Show Racism the Red Card, the committee is keen for The FA to lead their own awareness initiative by seeing that a greater number of ethnic minorities are involved at all levels of the game.
The Premier League currently employs no black referees, while Norwich City's Chris Hughton is the sole black manager in the top flight.
Suarez became the first player to be charged with racial abuse by The FA and was subsequently banned for eight matches and fined £40,000 in December last year following an incident involving United's Evra during a Premier League game at Anfield.
In July, Chelsea defender Terry was cleared of racially abusing Ferdinand during a league game at Loftus Road in October 201 after being originally charged by the CPS, a ruling which saw him stripped of the England captaincy.