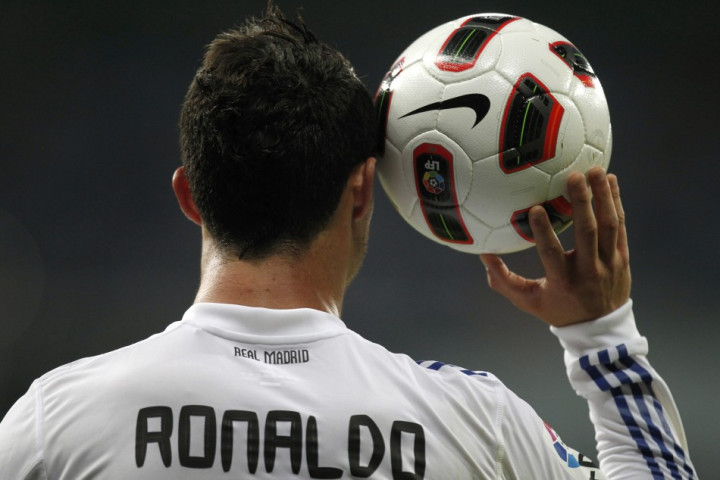 A hot piece of transfer news: "Manchester United will sign XXX this summer, the promising young Spanish midfielder impressed in La Liga last season and Sir Alex Ferguson has identified the 19-year-old as a key transfer target. The Spain international can play on either wing or up front; quick and powerful, the player has already been likened to Arsenal captain Cesc Fabregas and will cost the Old Trafford outfit around £20m.
And it's an 'Exclusive' on these pages."
It is very easy to be cynical when talking about football transfer rumours. As this summer's interminable transfer season rumbles on, transfer gossip continues to occupy a disproportionate share of the nation's sports pages. So we try to remain earnest, prefering to focus on the wafer-thin positives, the slivers of good news. The actual, 100 per cent bona-fide transfer stories that involve actual players moving between actual clubs. But in a summer starved of the usual abundance of big-name moves it's less easy to be cycnical. In fact, it has almost become our default setting.
It is de rigueur for the football press to speculate on the transfer dealings of Europe's top clubs; always has been, always will and at no time is this more obvious than during the June/July summer season, as hear-say, tittle-tattle, and Twitter-fuelled semi-news occupies a disproportionate share of the back-page headlines. With Chelsea, Manchester United, Arsenal, Liverpool and, in recent seasons, Manchester City, garnering prime coverage (no other clubs in England attract such frenzied speculation, and only Barcelona and Real Madrid elsewhere in Europe -- but that's another story).
Whilst such 'stories' can be highly entertaining, they rarely contain attributable quotes, facts or any solid evidence whatsoever. To re-imagine Rob Pegoraro's quote, they're the football fan equivalent of celebrity gossip.
It becomes hard for the average fan to disentangle this endless merry-go-round of rumour and gossip. Stories appear to be generated on a semi-random basis but, buried within each tabloid sports section, it's possible to discern two or three trends that emerge the longer a particular rumour remains in circulation.
To read anything of note into this swirl of gossip, you need to know what to ignore.
It's easiest to pick out the unhelpful clues. Firstly, some stories are outright fabrications: the higher the transfer fee, the more likely the story is false. Case in point: this summer's 'Cristiano Ronaldo to Manchester City' story. The story is that Manchester City were prepared to offer Real Madrid £150m for the Portuguese forward, with Ronaldo set to receive £400,000 a week. That particular nugget surfaced on 12 June, since then, not a peep from either side. Nothing beyond a series of unquotable sources and some idle speculation.
Second, rumours that cite 'sources close to the player' or, even more elusively, 'unknown sources'. In the last few seasons it almost seems as though anything people write on Twitter will then be repeated as fact in the national media.
Such rumours appear in the press and within a few days, the transfer fee of the player in question almost invariably increases. These 'sources' are almost as unreliable as the fabrications and are often nothing more than idle speculation dressed around said quotes.
A story that references a quote directly attributable to a player might appear to be better grounded. It often isn't: such quotes often appear in interviews conducted in the player's home country (if he's not English) or are published in the foreign press. These stories are often as unreliable as interviews conducted by the British press -- where regular mis-quoting and snappy soundbites are preferred because, well, have you ever heard an interesting interview with a footballer? -- but, by virtue being published abroad, appear to have added weight when referenced in regard to transfer news.
So which rumours are worth getting excited about?
On extremely rare occasions, clubs do announce that certain players will be allowed to leave. Witness Blackpool manager Ian Holloway talking about club captain Charlie Adam this summer, "I want him to go to a strong club with a strong manager who loves him and where he will be able to win things," Holloway said. But usually there'll be no such comment.
Like any successful business, the intimate dealings of the transfer market are conducted behind closed doors. The first official announcement from a club will often only arrive when the player has signed on the dotted line. Cristiano Ronaldo's protracted move from Manchester United to Real Madrid was agreed towards the end of 2009 but wasn't announced by either club until the following summer's transfer window. A similar story is likely to emerge when the Cesc Fabregas to Barcelona story-cycle is resolved.
More often than not, such idle speculation is a self-perpetuating phenomenon -- the more a rumour is printed or talked about in the media, the more likely it is to be discussed, and subsequently brought into being. But until a football club officially announces a transfer, anything might happen and nothing is certain. So, if you're tired of endless transfer speculation, take it with a pinch of salt and enjoy the ride; It's either that or get off the merry-go-round, but where's the fun in that?