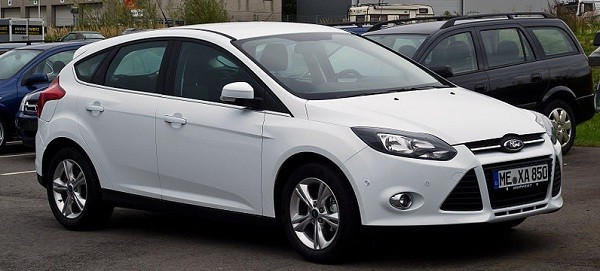 Ford Motor Co said it plans to move the production of its compact cars – Focus small cars and the C-Max hybrids from its Michigan assembly plant near Detroit in 2018.
The move highlights the difficulties US automakers face in building fuel-efficient vehicles profitably in the country, Reuters reported.
Although Ford did not say where it would build the next-generation Focus and C-Max for the US market, the news agency noted that less than three months ago, the company announced plans to spend $2.5bn on engine and transmission plants in Mexico.
The company has assembly plants in Mexico that make Fusion midsize sedans and Fiesta small cars.
The announcement by Ford comes just days before executives and leaders of the United Auto Workers formally kick off talks towards a new labour agreement. The union is expected to seek wage increases and fight back company plans to scale back on healthcare costs.
The company's spokeswoman Kristina Adamski told Reuters that the company must make production decisions to remain competitive.
"We actively are pursuing future vehicle alternatives to produce at Michigan Assembly and will discuss this issue with United Auto Workers leadership as part of the upcoming negotiations," she said.
According to AFP, Adamski has said that no jobs in the Michigan plant would be impacted by the move, but noted that in April, the company cut a production shift and said it planned to lay off about 700 workers.
Jimmy Settles, the union's chief liaison and negotiator with Ford, said in a statement: "We are extremely confident that a new product commitment will be secured during the upcoming 2015 negotiations and that the Michigan Assembly Plant will maintain a full production schedule."
The Michigan assembly plant was among 13 Ford factories that benefited from a $5.9bn (£3.8bn, €5.3bn) loan from the US Department of Energy in 2009, Reuters said.