Ford will be the first car manufacturer to ever appear at Mobile World Congress (MWC), representing the the ever-growing ties between the automotive and technology industries.
In what the car manufacturer describes as a "bold step", Ford will be revealing the all-new B-MAX people carrier at MWC to show "the growing connection between automobiles and mobile technology".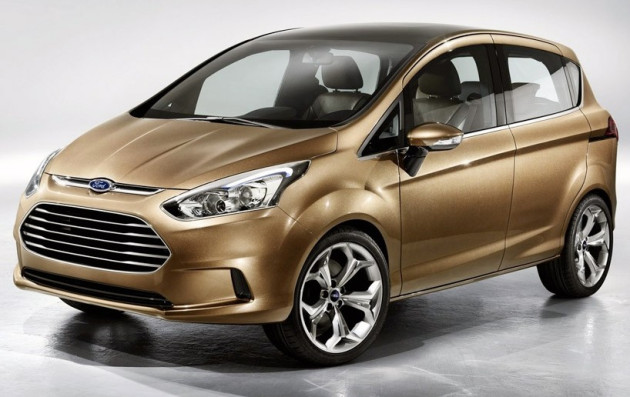 Bill Ford - great-grandson of company founder Henry Ford - will unveil the new car and delivery a keynote speech at MWC outlining Ford's views on the growing ties between mobile technology and cars.
The B-MAX will not be unveiled to the motoring world until the Geneva Motor Show, starting on 6 March.
Stephen Odell, chairman and chief executive of Ford Europe said: "revealing the B-MAX at Mobile World Congress underlines how important technology is to customers and to Ford.
"B-MAX will raise the bar for small vehicles in Europe, combining technology and premium engineering into a compact frame."
The B-MAX is expected to cost around £12,000, although some of the tech goodness - such as keyless entry might command a premium over the basic price. The car will fit into Ford's range below the mid-range C-MAX and larger S-MAX people carriers.
Showcasing a car at MWC goes to show how the automotive industry is embracing technology more than ever before, and it isn't just high-end brands like Mercedes that are developing the technology - a point Ford will be keen to prove at the event.