Foreign Office cleaners 'disciplined' after complaining about poor wages to Philip Hammond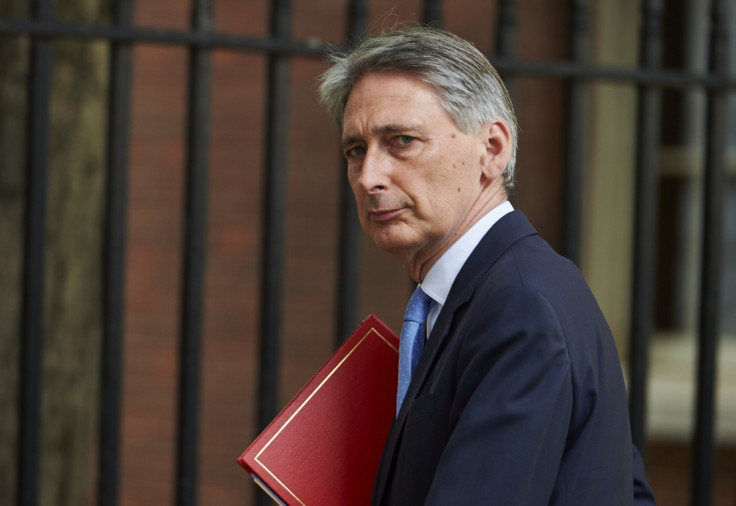 Cleaners working at the Foreign and Commonwealth Office (FCO) are staging a protest after allegedly being disciplined for raising concerns over their pay with the foreign secretary, Philip Hammond. Fourteen staff say they were put on disciplinary measures by their employers after sending Hammond a letter calling for a meeting to discuss the living wage.
Contractors Interserve sent letters to the 14 cleaning staff asking them to attend an investigatory meeting for "bringing the contract into dispute". This followed the cleaning staff's joint letter to Hammond in July 2015, in which they congratulated him on his recent appointment as foreign secretary and called for a meeting with him to discuss their pay of £7.05 ($10.9) per hour.
Cleaning staff and members of campaigning group Citizens UK staged a protest outside the Foreign Office on Monday (19 October) morning. A former FCO cleaner, Kathy Rojas, who was made redundant, issued a statement on her experience during the protest, during which she said: "Because of my living wage campaign, my bosses bullied me – but I did not stop."
The Foreign Office has denied the allegations. A spokesperson said: "We are in the process of vacating the Old Admiralty Building, which has reduced the number of cleaning staff required. We have not taken any disciplinary measures against any cleaning staff. Our contractor, Interserve, have assured us that no one has been made redundant as a result of a letter asking for an increase in pay".
However, Rojas told The Independent that she was presented with her letter to Hammond during her investigatory meeting and asked whether she signed it. When she replied that she had, she said officials at Interserve accused her of breaking the terms of her contract and "embarrassing them in front of the FCO".
Testimonies from FCO cleaning staff were included in the joint letter to Hammond, stating their reasons for requesting the London Living Wage. An anonymous testimony from one staff member stated: "We are professionals but we are not treated this way. It's not just about the money, it's about being recognised for the good work that we do. I work hard to support my family but the pay just isn't enough."
Another described how their son had died in a car accident and that their husband was made redundant, saying life had become extremely difficult as "London is very expensive and it is difficult to keep going". The staff member said they would like to be able to visit their family in South Africa but could not afford to.
© Copyright IBTimes 2023. All rights reserved.