Foreign Secretary announces 25 new sanctions targeting Putin's access to Foreign Military Equipment
Foreign Secretary James Cleverly unveils multi-country sanctions targeting entities aiding Russia's unlawful invasion of Ukraine. Measures aim to disrupt military equipment supply and counter-support nations.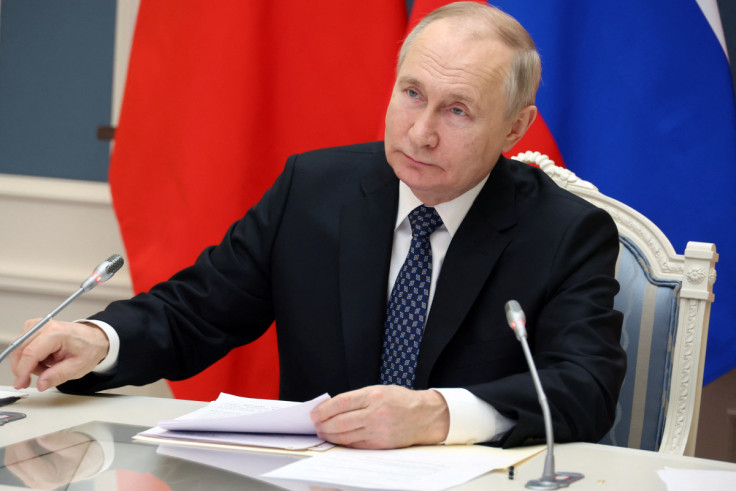 In a resolute move to cripple support for Russia's unlawful invasion of Ukraine, the Foreign Secretary of the United Kingdom, James Cleverly, has unveiled a comprehensive set of sanctions against individuals and entities across multiple countries.
The sanctions, spanning Turkey, Dubai, Slovakia, Switzerland, Iran, and Belarus, are aimed at disrupting the flow of crucial military equipment to Putin's forces and countering the countries that support his aggressive actions in Ukraine.
Today's announcement introduces a total of 25 sanctions, targeting various individuals, businesses, and companies involved in providing vital resources to Russia's military machinery. Among the standout measures, Turkey-based businesses Turkik Union and Azu International face sanctions for their role in exporting microelectronics to Russia, which are indispensable for the country's military operations in Ukraine.
Dubai-based Aeromotus Unmanned Aerial Vehicles Trading LLC is also on the list for its involvement in supplying drones and drone components to Russia, significantly enhancing the country's combat capabilities. Additionally, Slovakian national Ashot Mkrtychev has been sanctioned for his participation in an attempted arms deal between the Democratic People's Republic of Korea (DPRK) and Russia.
Swiss national Anselm Oskar Schmucki has not escaped scrutiny either. He has been singled out for his involvement in Russia's financial services sector, particularly his role as the Chief of the Moscow office of DuLac Capital Ltd. These measures underscore the UK's commitment to disrupting Putin's access to foreign resources that enable his military aggression.
Furthermore, the UK is expanding its efforts to counter Iran and Belarus' support for Russia's war machine. This comes on the back of previous sanctions against Belarus for its complicity in Russia's invasion of Ukraine. The UK is also addressing Iran's destabilising influence on global security by imposing sanctions on Iranian entities involved in the research, development, and production of Unmanned Aerial Vehicles (UAVs) for the Islamic Revolutionary Guard Corps (IRGC).
The Belarusian regime is directly implicated in facilitating Putin's illegal war through its defence organisations linked to the production of military technology. These organisations are now subject to UK sanctions, sending a clear message that support for Russia's military endeavours will not go unchecked.
These new sanctions represent a significant escalation in the UK's approach to dismantling support networks for Putin's war machine. By targeting not only Russian entities but also international collaborators, the UK aims to sever the lifelines that sustain the conflict in Ukraine. This action aligns with the UK's G7 partners' repeated calls to halt third-party support for Russia's aggression.
Foreign Secretary James Cleverly commented on the sanctions, stating: "Today's landmark sanctions will further diminish Russia's arsenal and close the net on supply chains propping up Putin's now struggling defence industry.
"There is nowhere for those sustaining Russia's military machine to hide. Alongside our G7 partners, the UK has repeatedly called on third parties to immediately cease providing material support to Russia's aggression or face severe costs."
The broader implications of these sanctions extend beyond individual nations. The UK is sending a clear message to the international community that aiding Putin's military endeavours will result in severe consequences. By taking proactive measures, the UK is setting a precedent for stronger global cooperation against the provision of military support to hostile entities, the government stated.
The government released a statement further stating that as the UK bolsters its efforts to prevent rogue military supplies and sanctions circumvention, it welcomes collaboration from other nations willing to address activities within their jurisdictions that support Russia's aggressive actions.
Through this comprehensive sanctions package, the UK aims to curtail countries actively backing Putin's ambitions and pave the way for a more stable and secure global environment.
© Copyright IBTimes 2023. All rights reserved.