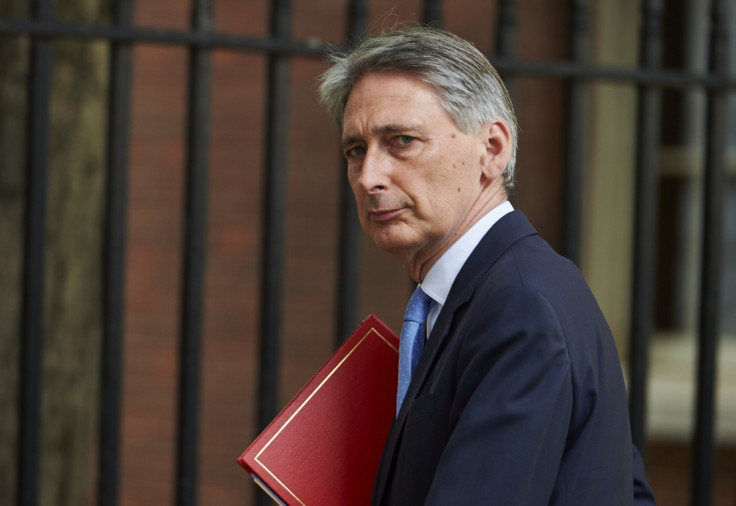 The foreign secretary has defended comments made by David Cameron suggesting those opposed to the British bombing of Syria are "terrorist sympathisers". Philip Hammond insisted the prime minister would not have been referring to all those opposed to air strikes but only to people "like Ken Livingstone".
Cameron was criticised after he was reported to have told a private meeting of the influential Conservative 1922 Committee that he was relying on Tory MPs' support to win the parliamentary vote on whether to bomb Syria, adding: "You should not be walking through the lobbies with Jeremy Corbyn and a bunch of terrorist sympathisers." Labour accused Cameron of a "contemptible and desperate slur which demeans his office".
Speaking to Piers Morgan on ITV's Good Morning Britain on 2 December, Hammond defended Cameron, saying: "I wasn't in the room when he apparently made this comment but I suspect that he was referring to some high-profile comments that people like Ken Livingstone have recently made, which in my view are extremely ill-advised and do betray a long strand of sympathy for people that, frankly, most of us would have no sympathy for.
"I don't think the prime minister was intending to characterise the great majority of people who are against us in this debate as in any way holding those views. We know that many people on the other side of this debate will have wrestled long and hard with their consciences, perhaps long-held positions – like the leader of the opposition – positions that have been established over many years, that are well-known, that are obviously sincerely held.
"On the other hand, there's the knowledge that with power and authority comes responsibility. And the first responsibility for all of us is the responsibility to keep Britain secure and keep the British people safe."
Labour leader Jeremy Corbyn has said a "comprehensive" peace settlement to the Syrian civil war is the only way to defeat the Islamic State (Isis) militant group. He accused Cameron of adopting a "bomb first, talk later" policy.