Less than half of Britons support air strikes against Isis in Syria latest YouGov poll reveals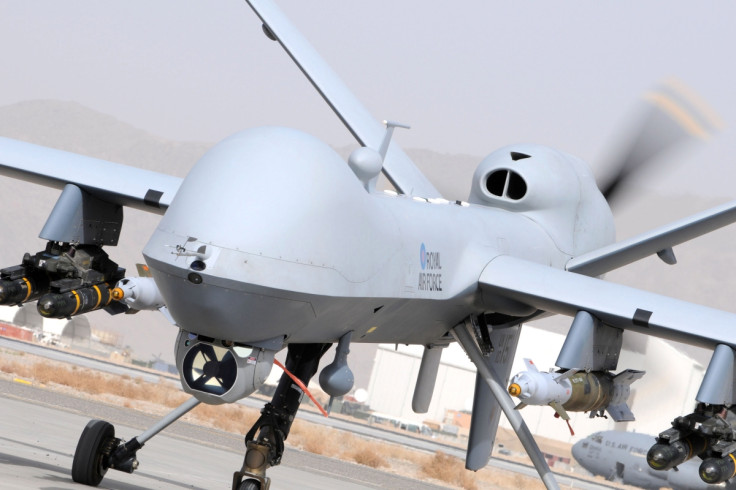 Prime Minister David Cameron has not adequately set out his case for carrying out air strikes against the Islamic State (Isis) in Syria. At least the British voters think so, according to the latest YouGov poll commissioned by The Times.
The online poll of 1,659 adults surveyed between 23 - 24 November, has found that support for the air strikes had fallen sharply from 59% to 48% after Cameron set out his reasons for Britain joining other countries, including the US and France, in carrying out air strikes on IS-held areas in Syria. YouGov said the fall in support effectively meant that 5 million voters no longer support a bombing campaign in Syria.
Those opposing air strikes has risen by 11 points from 20% to 31%. The remaining 21% are undecided, the poll found. The gender gap for and against the airstrikes has widened even further, with men now turning positive on air strikes by more than two to one (58% to 26%) while women are equally divided on the issue.
While some may see the new poll figures as an indication that opposition Labour leader Jeremy Corbyn's campaign against the air strikes is gaining ground in the country, the YouGov poll indicates otherwise. The proportion of voters who think he is doing well has fallen from 30% to 24% in seven days.
Tory whips seem to be confident that Cameron will win a clear majority in the vote to back air strikes against Isis in Syria. About 50 Labour MPs are expected to support action and only a handful of Tories are believed to be siding with Corbyn's views.
Despite the latest poll, Cameron is expected to see the air strikes motion passed in the House as both the Liberal Democrats and the Democratic Unionist party, as well as Labour backers are expected to back the air strikes. They are expected to give the prime minister a comfortable but not overwhelming majority on the motion, outnumbering Tory rebels and the Scottish Nationalist Party.
Prime Minister's questions has been cancelled on Wednesday (2 December) to allow for a Commons debate that is expected to last more than 10 hours. John Bercow, the house speaker, has already indicated that the vote could take place later than 10pm.
The Times notes that the poll results highlight the doubts the public have on whether the air strikes by the US-led coalition will be effective in defeating IS. Those who believe such strikes would not be effective has climbed from 37% a week ago to 42% now.
The proportion of those who believe that IS still poses a threat remains almost unchanged, rising one point to 86%. A total of 42% of Labour voters are against the air strikes, up 16 points from last week, while nearly a third of Ukip voters are against the strikes as well, up 21 percentage points. There has even been a 3 point increase to 13% in the number of Conservative voters who no longer support air strikes.
The YouGov online poll of 1,657 voters also revealed that support for the Conservatives has increased by four points to 41% compared with late September while Labour saw a one point dip to 30%.
© Copyright IBTimes 2023. All rights reserved.