WikiLeaks launches 'phase three of election coverage' releasing 23rd batch of Clinton campaign chair's emails
WikiLeaks has vowed to publish more than 50,000 emails before Election Day on 8 November.
WikiLeaks has published the 23rd batch of emails from the personal account of Hillary Clinton's campaign chairman John Podesta, continuing to expose the inner workings of the Clinton camp. The whistleblowing outfit announced on Sunday (30 October) via Twitter that it will launch "phase three of [its] US election coverage" this week.
WikiLeaks did not provide any specifics about what the third phase would entail.
In Sunday's release, a 13 June 2015 exchange between Podesta and Clinton's deputy secretary of state for management, Tom Nides, discusses her "speech skills", Russian state media outlet RT reported.
Responding to an email from Nides praising a recent speech given by Clinton, Podesta writes: "Bumpy ride to get there, but great result."
Nides responds writing: "It was perfect. Good Obama stuff, good checking box on issues, good personal and great TV pictures. She doesn't have Obama speech skills but she doesn't need to."
Over the weekend, WikiLeaks published the 22nd batch of emails revealing comments from long-time Clinton adviser Neera Tanden in which she criticises the Clintons for sometimes having "the worst judgment".
In a February 2015 email sent to John Podesta titled 'Brock/Bonner', Tanden includes a link to a Washington Post article about donors delaying their pledges to pro-Clinton Super PACs until after she officially announces her White House bid.
In the exchange, Tanden, the head of the Center for American Progress, calls Clinton allies David Brock and Mary Pat Bonner a "nightmare" and continues saying "Sometimes HRC/WJC have the worst judgment," referring to the initials of Hillary Rodham Clinton and William Jefferson Clinton.
Another exchange dated 6 September, 2015 from Podesta to Tanden highlighted his concerns about Clinton's chances of winning the Democratic nomination and questions about her "instincts".
"Biden will get in," Podesta wrote. "We are still way more than likely not to win nomination. We've taken a lot of water that won't be easy to pump out of the boat.
"Most of that has to do with terrible decisions made pre-campaign but a lot has to do with her instincts. She's nervous so prepping more and performing better. Got to do something to pump up excitement but not certain how to do that."
In response, Tanden suggests taking on a "battle" that is authentic to her, suggesting drug companies as a possible option to show her "fighting a particular injustice and showing she's on the right side".
"Of course, I'd love it to be Wall Street," Tanden writes. "But that means being on endless calls with Gene which I have little stomach for. But she hates (or at least used to hate) the drug companies and people know she's been into health care for a long time."
However, Podesta said that technique alone may not work, writing: "I don't think that will get people to feel like she is their cause."
WikiLeaks has released over 36,000 emails from Podesta's account so far and has vowed to publish a total of more than 50,000 emails before Election Day on 8 November. The latest email dump comes amid the FBI's investigation into emails by Hillary Clinton aide, Huma Abedin, and her estranged husband, Anthony Weiner, which may have been sent via Hillary Clinton's private server.
So far, the Clinton campaign has not verified or confirmed the authenticity of the Podesta emails. However, they have blamed Russia for the leaked emails and documents, alleging that Russian President Vladimir Putin is attempting to influence the outcome of the election in favour of her Republican rival Donald Trump.
Earlier in October, the US formally accused the Kremlin of orchestrating cyberattacks targeting the Democratic National Committee and other political organisations and promised a "proportional response" to Russian hacking efforts to "interfere" in the upcoming election.
Dismissing the allegations and subsequent threats as campaign rhetoric, Putin accused US politicians of stirring up "hysteria" and denied any involvement in attempts to influence the elections.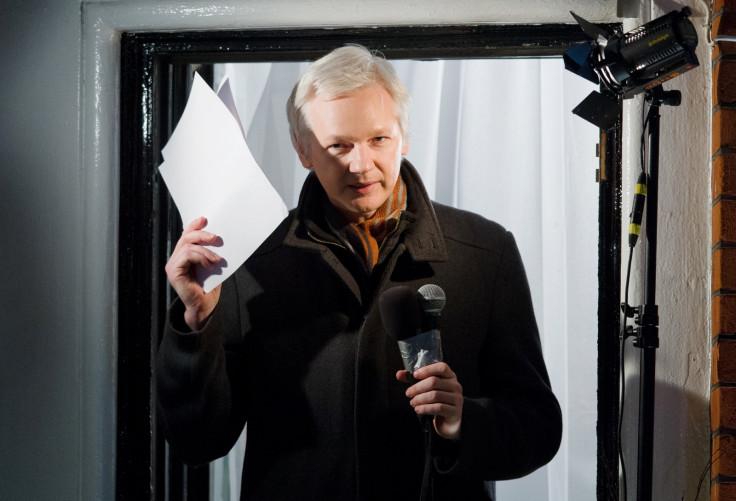 © Copyright IBTimes 2023. All rights reserved.