The actor Jeremy Jackson who played the son of David Hasselhoff in TV series Baywatch, was taken into custody for assault with a deadly weapon.
The 34-year-old is charged with stabbing a man with a knife on 25 April in West Lake, Los Angeles.
The man suffered a stab wound to his left upper torso and was taken to Los Angeles County-USC Medical Centre, Los Angeles police detective Joe Rios said.
His assailant fled before police arrived at the scene.
The victim told police the man who attacked him was Hobie – the name of the character Jackson played in Baywatch. The TV series about a group of lifeguards at Malibu Beach is best known for launching the career of Pamela Anderson.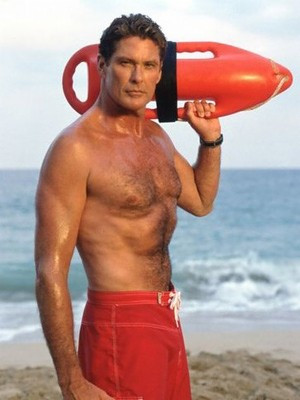 Police received a report of a possible prowler in the same neigbourhood where the attack took place, according to the LA Times.
The alleged prowler was then identified as Jackson, who was then arrested.
The actor was released on $30,000 bail, according to the Los Angeles County Sheriff's Department.
Jackson has battled with drug addiction and treated for steroid addiction on Celebrity Rehab with Dr Drew.
He is also alleged to have attempted to murder his ex-wife in an attack caught in a terrifying audio recording, in a Mail Online report.
His ex-wife, fitness model Loni Willison can be heard screaming as Jackson allegedly strangled and beat her. LA police were called to the incident and a police report stated that Jackson was accused of "attempted murder."
The police report said: "Susp. argued with vict (spous & cohab), susp used both hands to strangle vict and covered vict's nose and mouth with his left hand, preventing victim from breathing."