Luiz Inacio "Lula" da Silva, the former president of Brazil, is facing charges of obstruction of justice in relation to one of the country's biggest oil scandals linked to the state-run Petrobras. According to documents released by a federal court in Brasilia on 29 July, Lula will stand trial for allegedly attempting to prevent an investigation into corruption at the oil company.
"The charge is obstruction of justice" linked to the Petrobras oil company embezzlement probe, named Operation Car Wash, a spokesman for the justice ministry told the AFP news agency. The ex-leader and five other co-conspirators have been accused of trying to prevent an imprisoned former-Petrobras executive from contributing towards the investigation.
Of the five others, former senator Delcidio do Amaral and Andre Esteves, the founder and former CEO of BTG Pactual, were arrested after the jailed executive's son brought forth a recording of Amaral telling him that the charges against his father could be dropped and a financial settlement could be agreed to, if the man kept silent.
Not much has been revealed of Lula's direct connection to the scandal and the legal team of the former chief executive of investment bank Grupo BTG Pactual SA is confident that the charges will not stick.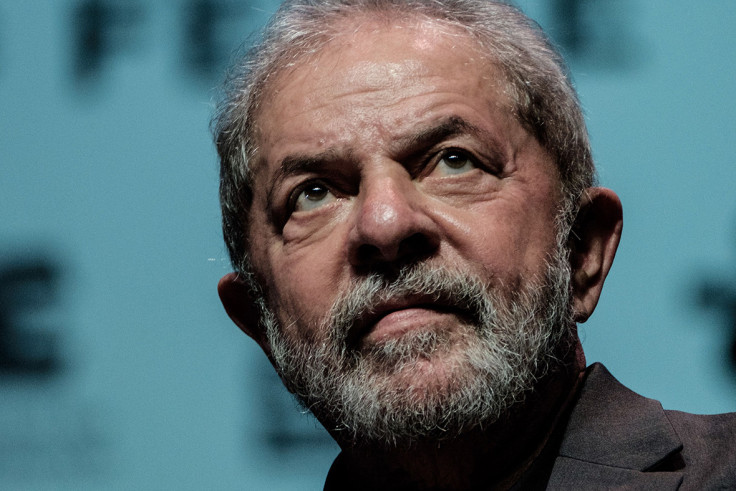 "The defence argues that the charges are based uniquely on (evidence from) a plea bargain" with Amaral, a statement from his spokesperson reads. "Lula has never opposed the investigations," it added.
Police have raided Lula's house in Sao Paulo and questioned two of his sons but the politician said he "had nothing to fear".
Up until the Petrobras scandal, Lula was favoured by most of Brazil for the social programmes he implemented to uplift the poor during his tenure as president from 2003-2011. Operation Car Wash showed a large network of government officials who accepted bribes for contracts and embezzled large sums of money from the oil company.