Former Chinese security chief Zhou Yongkang arrested in corruption probe
Former head of Chinese internal security accused of trading favours for sex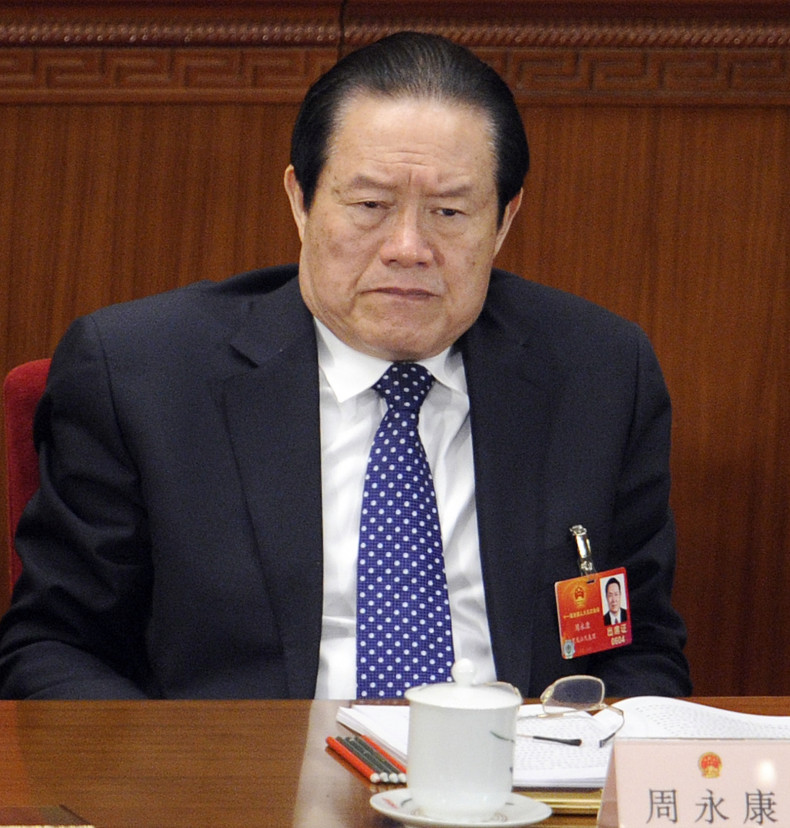 The former Chinese security chief Zhou Yongkang has been arrested and expelled from the Communist Party of China.
The Supreme People's Procuratorate said it had opened a formal investigation into Zhou, making him the highest-profile target of President Xi Jinping's anti-corruption drive.
Zhou is accused of crimes including "serious violations of party discipline", "accepting large sums of bribes", "disclosing party and state secrets" and "committing adultery with several women" as part of corrupt transactions, reports Chinese state news agency Xinhua.
Former Politburo member Zhou has not been seen in public for more than a year, and several of his former associates have also been arrested as part of the probe.
"The important thing here is that Xi has proven he's powerful enough to break this taboo of never incriminating former Politburo Standing Committee members," political analyst Willy Lam with Chinese University of Hong Kong told CNN.
Whilst at the height of his power as head of China's internal security apparatus, several of Zhou's associates were promoted to powerful positions in the oil industry and in security services.
Zhou was close to former party chief Bo Xilai, who was jailed for life last year for accepting bribes. Bo's wife, Gu Kailai, was given a suspended death sentence in 2012 for the murder of British businessman Neil Heywood.
Bo's arrest exposed tensions at the heart of China's ruling elite, with some alleging that Zhou and Bo had plotted to seize power. Some experts believe Xi's purge is less about eliminating corruption, than getting rid of dangerous rivals.
Chinese state media welcomed the arrest.
In an editorial China Daily said: "Those hoping that the [anti-graft] campaign was a passing phase should start to think seriously about their fate," reports the BBC.
For the Chinese Communist Party's newspaper, People's Daily, the investigation shows that "everyone is equal before the law and nothing is off-limits in fighting corruption."