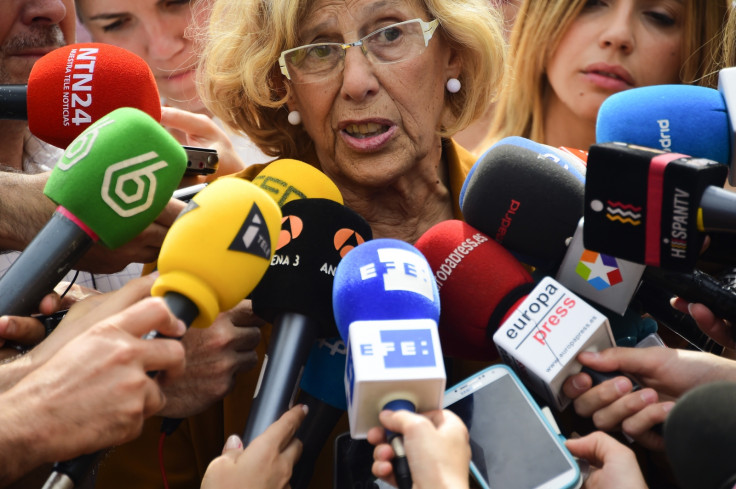 In Spain, the political landscape is changing.
Manuela Carmena, 71, the redoubtable candidate for left-wing coalition Ahora Madrid took 31.8% of the vote in the local and regional elections on Sunday (24 May), clawing back a 10-point lead held by her equally redoubtable rival, Esperanza Aguierre, 63, a countess by marriage, whose People's Party have dominated politics in the Spanish capital's politics for 24 years.
With 20 council seats, Carmena could become mayor if she secures the support of Socialist Party candidate Antonio Miguel Carmona, who won 15.3% of the vote and nine council seats.
Despite winning one more seat than Ahora, PP's chances of securing the municipality look remote.
Ahora Madrid was born of the popular anti-austerity protest movement that has shaken the Spanish political system to its core.
Among its chief members is the local branch of Podemos, the anti-austerity and anti-corruption party that enjoyed dramatic gains in the elections.
Podemos leader Pablo Iglesias hailed the results as signifying the end of traditional politics in Spain, which has long been dominated by the PP and Socialists.
"This spring of change is irreversible," he said. "We will take up the challenge of winning the [parliamentary] elections against the Popular Party."
In Barcelona, anti-eviction activist Ada Colau, who is backed by Podemos, became the city's first-ever female mayor.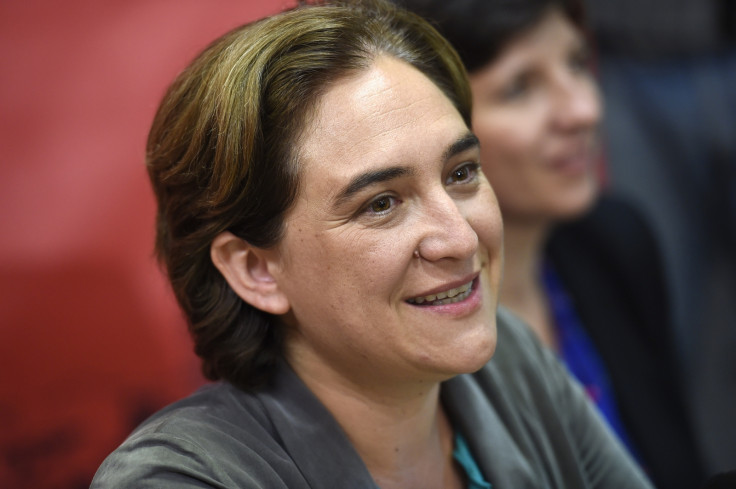 Colau's background in popular protests spans back to her opposition to the Iraq war and direct activism on behalf of recession-hit families battling eviction from their homes won her credibility with voters disillusioned by the established order in Spain.
Although the PP of Prime Minister Mariano Rajoy claimed most votes nationwide, it saw its dominance in municipalities across the country eroded, including in traditional strongholds Madrid and Valencia.
Podemos and fellow populists Ciudadanos, which ran on a platform of economic reform, have firmly established themselves on the Spanish political scene, amid growing disenchantment about the effects of austerity, national unemployment figures of 23.2%, and a series of high profile corruption scandals.
Spain's increasing political divide was reflected in the race for the Madrid mayoralty, with Aguierre warning that allowing Podemos into office could endanger democracy.
"After that, we will vote, but like they do in Cuba," she said.
After initially refusing to run, citing her age, former Communist party member and human rights activist Carmena said she felt obliged to run for office to ensure reform of the corrupt old order, and end the growing division between rich and poor.
"What worries me most is the possibility that someone who has done so much harm to democracy and who is entangled in corruption scandals could take over the city council," Carmena told news website Diariocrítico, after two of Aguierre's officials were embroiled in a corruption scandal.
However, the struggle to claim power in the Spanish capital is far from over, and the left must resolve divisions if it is to claim the mayoralty, with Ahora and the Socialists having 20 days to reach a coalition agreement before the party with most votes is handed power.