An EU plan to distribute Mediterranean migrants between member states appears to be dead in the water after France and Spain torpedoed the proposal.
Madrid and Paris join Britain in opting out of the proposed scheme. Home Secretary Theresa May has made it clear that the UK opposed compulsory quotas for immigrants on principle.
The plan, which was part of a package of proposals for addressing the Mediterranean migrant crisis drawn up by the European Commission and includes possible military action against people traffickers and their boats, is in doubt.
France's President François Hollande accepted a fairer distribution of refugees among EU states. However, he stressed that quotas were unacceptable.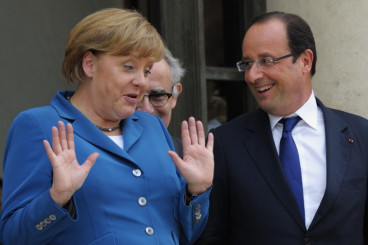 "It's out of the question to have immigrant quotas because we have rules on border checks and policies for overseeing immigration," Hollande said at a joint press conference with German Chancellor Angela Merkel.
Spain also signalled it would reject a quota system. Foreign Minister José Manuel García-Margallo said on Monday 18 May: "Pledging to take in migrants to whom you cannot provide work would be, in my opinion, providing a bad service.
"It's logical that people want to seek a better future where they can find it – for that reason one of the parameters that you have to keep in mind is unemployment. The first priority is in providing work. A country that has 23% unemployment isn't the same as one that is below 5%."